Cookie decorating: Jack o lantern cookies
Nothing says Halloween like a Jack o lantern cookie! This fun and simple cookie is easy to decorate, but is such an appealing treat for any Halloween party or get-together. Read more to learn how to do it!
In an effort to fully disclose, this tutorial does contain affiliate links which means if you purchase anything I would receive a commission. It does not affect the price whatsoever. For more information, see my Disclosure/Advertising page.
Now back to the Jack o lantern cookies tutorial!
Here's what you will need:
Pumpkin shaped sugar cookies
Orange Royal Icing
Green Royal Icing
Black Royal Icing
3 piping bags or ziploc bags (outlining)
3 cookie decorating bottles
toothpicks
Jack O Lantern Cookies Tutorial
The first step in making these cookies is to bake pumpkin shaped sugar cookies. This is my recipe for the best sugar cookies to decorate. Now, the secret to baking cookies that don't lose their shape is to freeze the cookies right before you bake them!
After you have all of your cookies baked, the next step is the royal icing. You can either make your own using these measurements for each color:
2 cups powdered sugar
2 ½ tablespoon meringue powder
¼ cup water
food coloring (for desired colors)
You can also purchase this royal icing from Amazon
where all you have to do is add water. I would strongly suggest doing this for the black royal icing
, because black is a hard color to achieve with just the food coloring. (It can be done, but you will need a lot of black food gel, brown food gel, and PATIENCE!
When you have all the colors made, you are going to want to split each icing in half and scoop half of the royal icing into a piping bag or ziploc bag.
The other half you will add just a little bit more water so that it is thinner (flooding consistency). I have a picture below to help you reference between piping consistency(left) vs flooding consistency (right).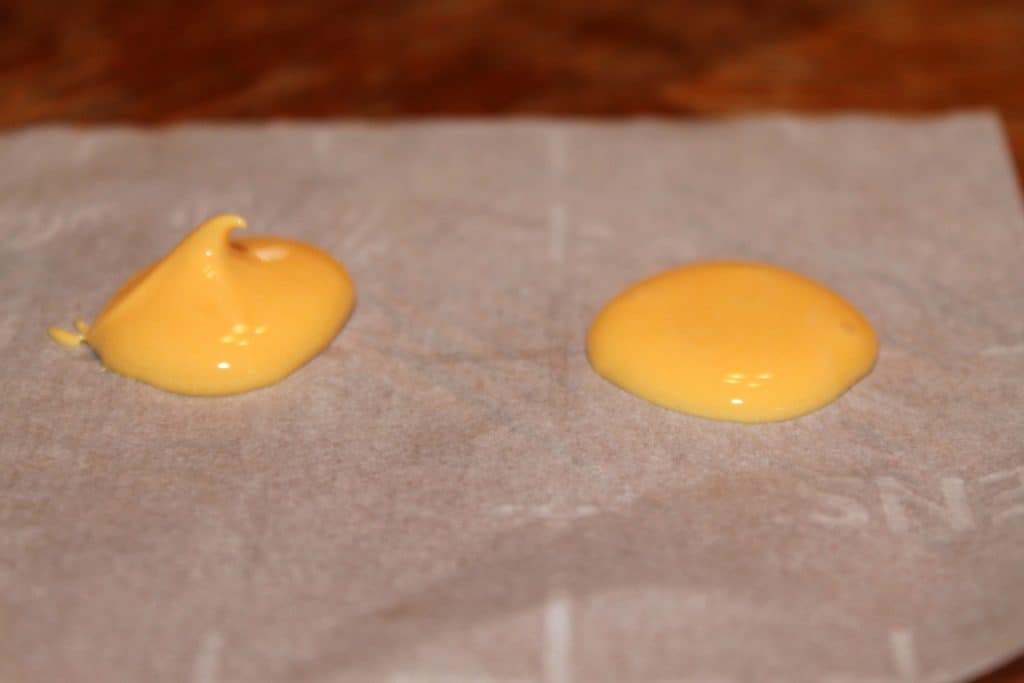 As you can see the piping consistency royal icing holds a peak, where the flooding consistency is liquid but still thick like elmer's glue.
Put each flooding consistency royal icing into the cookie decorating bottles
. Make sure to cover the excess royal icing with plastic wrap and store it in the refrigerator until you need more.
On to the decorating:
With the orange icing in the piping bag, outline the Jack o lantern cookies.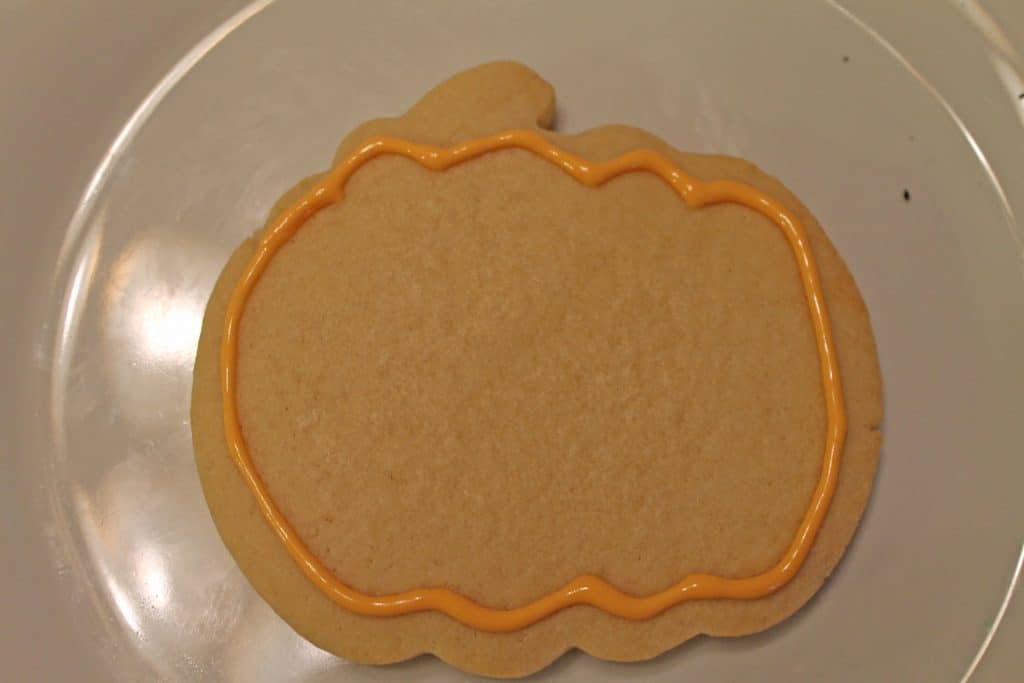 Then you will use the green icing in the piping bag and outline the stem of each of the Jack o lantern cookies.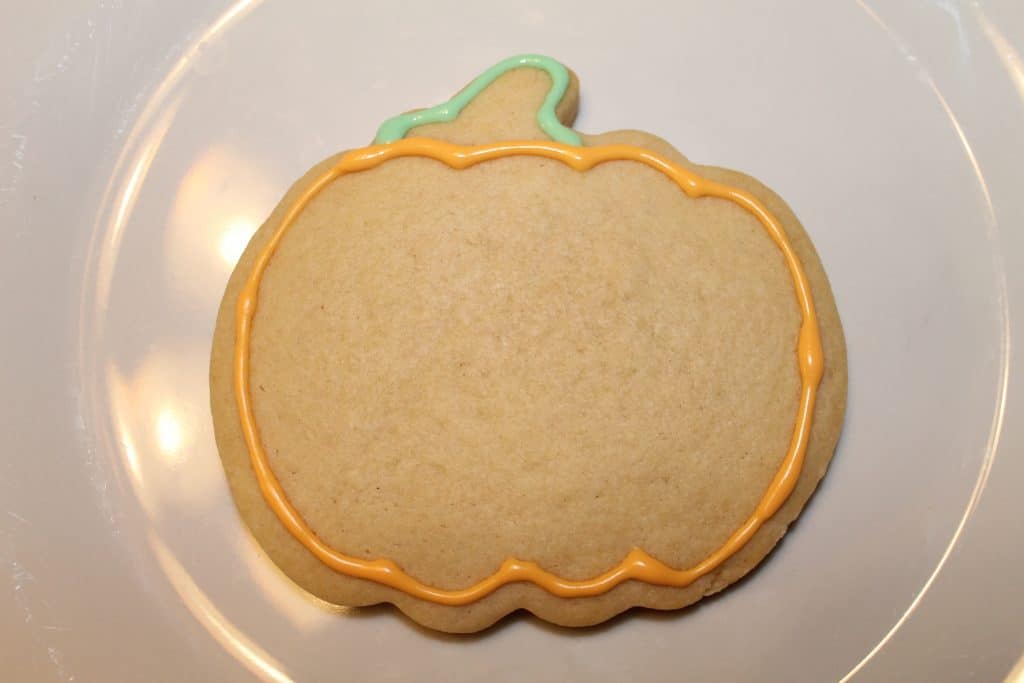 Let the cookies set up for about 5 minutes so the outlines are starting to harden. Then you will take the cookie decorating bottle with orange icing and fill in the orange outline.
I like to use a swirling technique and use the tip of the bottle to help push the icing evenly throughout. Also, this is where the tooth picks come into play!
You can use toothpicks to help you evenly distribute the icing and not use as much.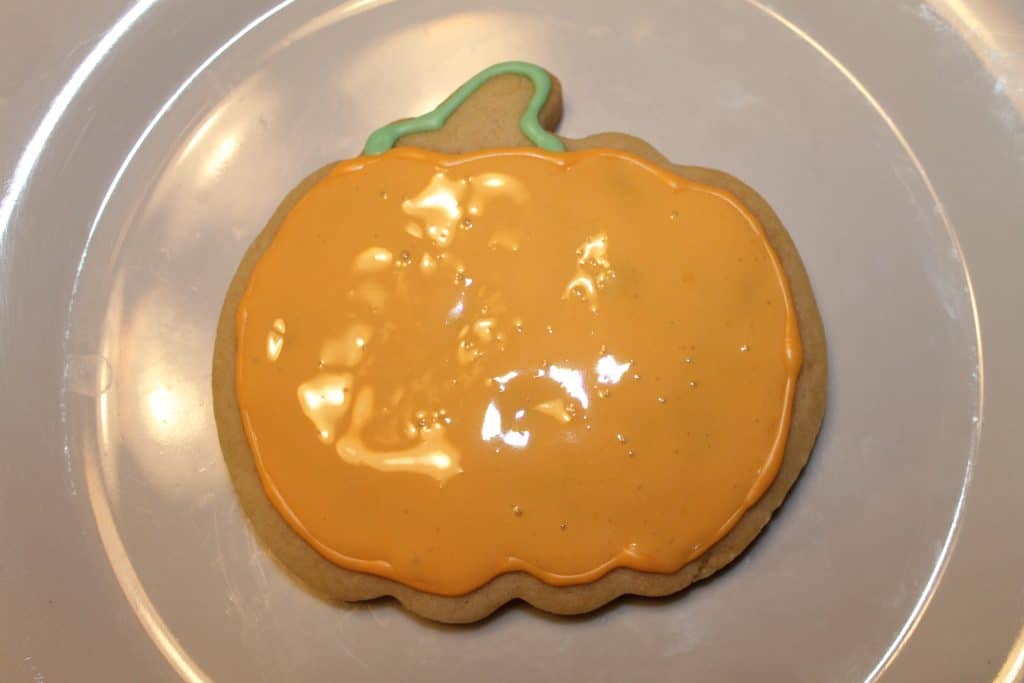 Then, you will want to grab the decorating bottle that has your black icing and make the faces of the Jack o lantern cookies. They don't all have to match, it's really up to you.
I would suggest filling 1 pumpkin cookie and then adding the face right after before moving onto another cookies, because the trick to these is that the orange icing still needs to be wet.
This is actually the principle of wet-on-wet technique.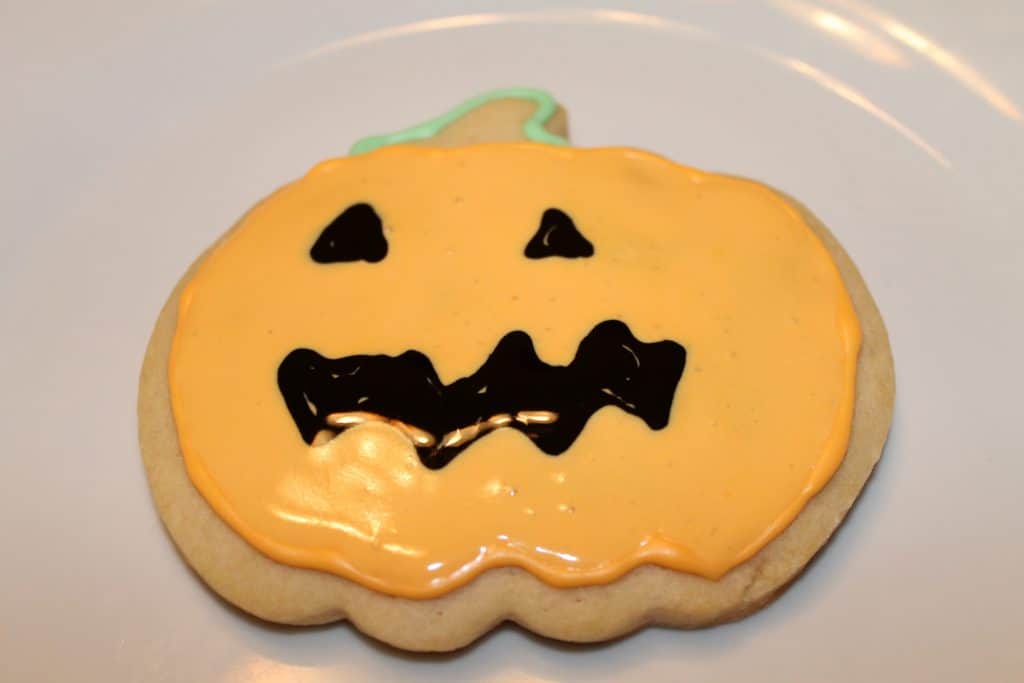 Finally, you will grab your decorating bottle that has the green icing, and fill in the green outline.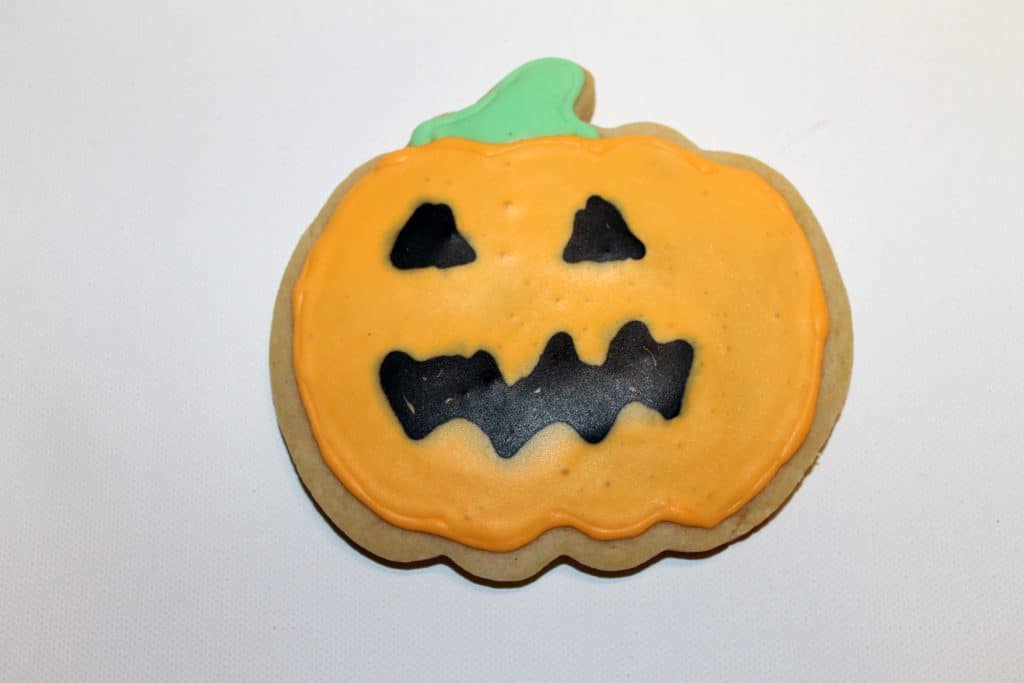 The icing will harden as it sits out, so let the cookies set for awhile and you will notice the glossy sheen of the icing will turn matte when they are dried. Voila! Your fun Jack o lantern cookies are done!
Make sure to let me know how yours turned out in the comments below.
More cookie decorating tutorials: