Last updated on March 30th, 2018 at 02:15 pm

The best flaky pie crust
This post contains affiliate links, for more information see my Disclosure/Advertising page.
I tried many recipes for pie crusts, but I was never a fan of using lard or shortening (just my preference). What I found was that using cream cheese with butter made for a flaky pie crust perfect for any pies. I have tried this pie out with many different fillings including strawberry pie, cherry pie, apple pie, peach pie, pumpkin pie, and pecan pie. Hands down, this is the best flaky pie crust recipe that will make you love eating the crust just as much as any filling you put in it!
The Best Flaky Pie Crust
2 Sticks of salted butter
1 8oz package cream cheese
2 1/2 cup flour
1 Tbsp sugar
3-4 Tbsp cold water


Directions:
This flaky pie crust recipe makes about 2 9-inch round pie crusts.
First things first, cube the sticks of butter and the cream cheese, and add to a bowl.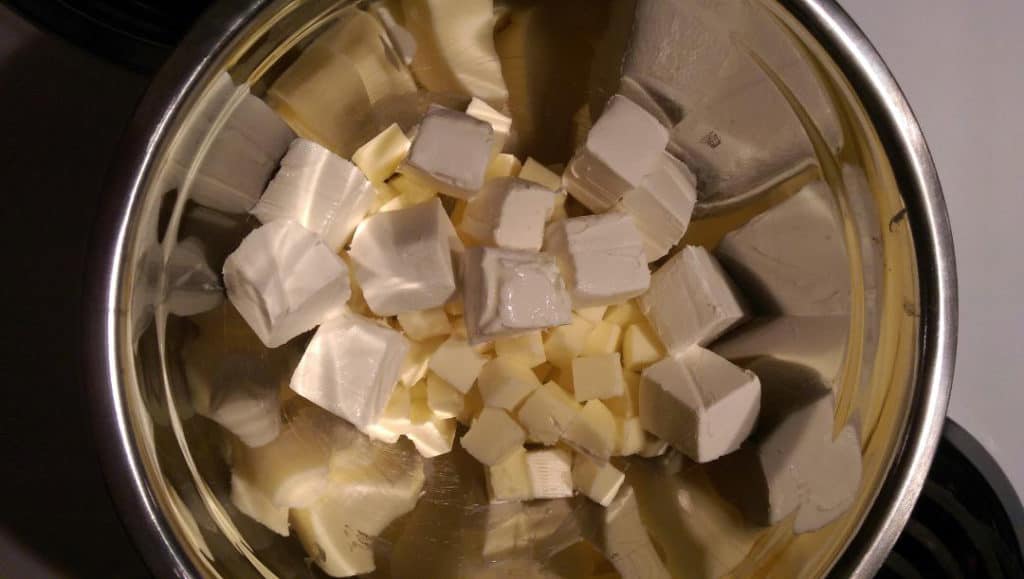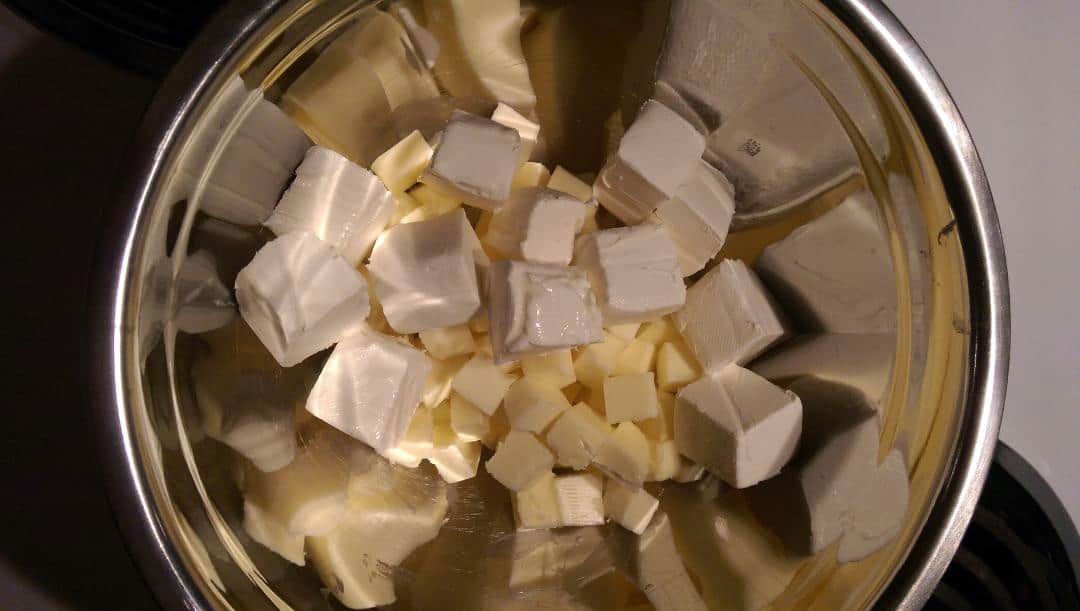 Then add the flour and sugar, and start cutting it into the butter & cream cheese cubes. I find this pastry blender
makes quick work of this, but you can also use 2 forks (just takes longer).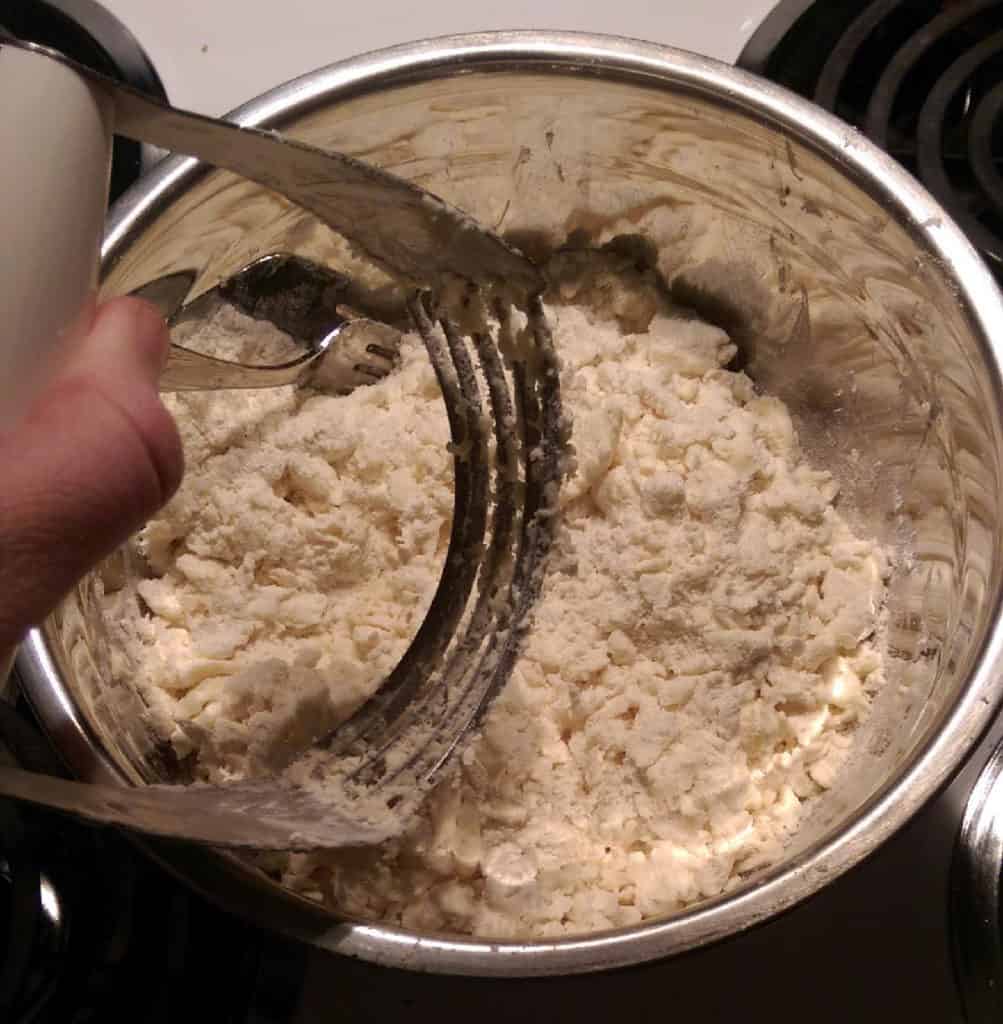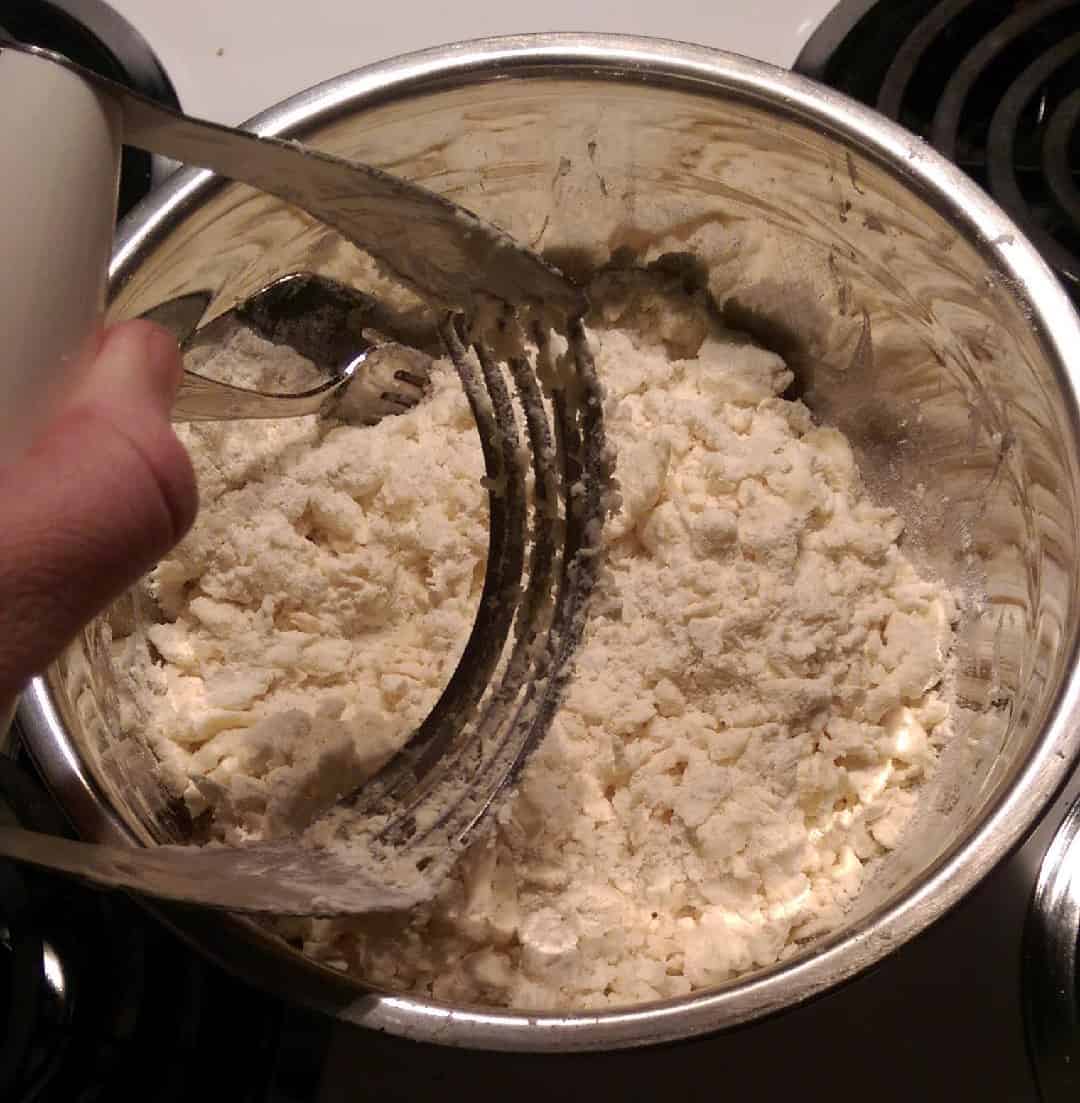 Then add the water. With your hands, knead the dough until it is all uniform. Next, let this flaky pie crust dough rest in the refrigerator for about an hour. This is an important step that I used to skip for the longest time, and I realized this caused my pie crusts to sink inward if I pre-baked them before filling.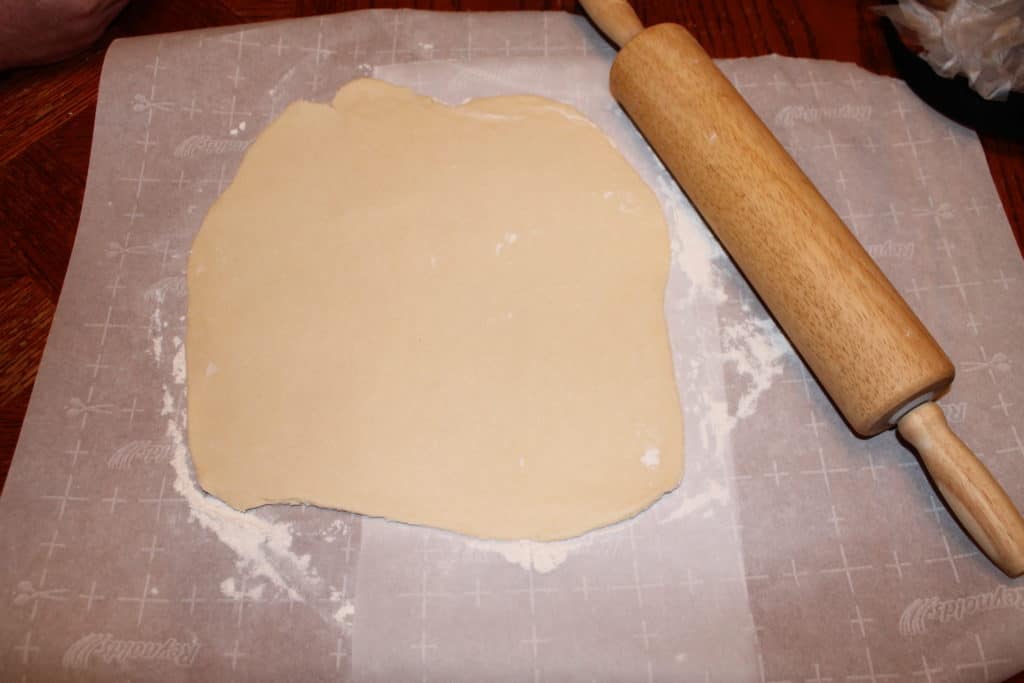 Finally, you will roll out half the flaky pie crust dough to fit your pie pan using a rolling pin.
I usually put my pie pan above my dough occaisionally as I roll it out so that I can see if it is rolled out enough to fit the pan.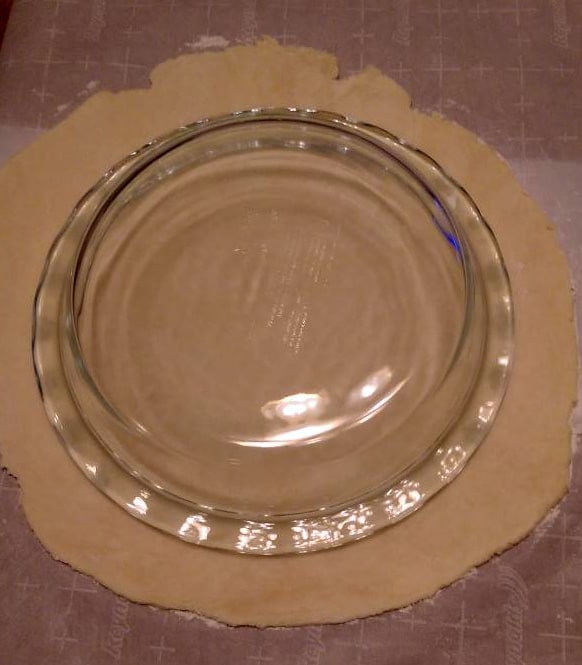 Once it is large enough that it will clearly fit into your pan (see picture above), you are ready to get in into the pan. I have found that the easiest way to do this is to fold your dough in half ever so gently and then half again. This just makes lifting it off the parchment paper or floured surface easier without rips or tears. Then you place it in your pie and unfold.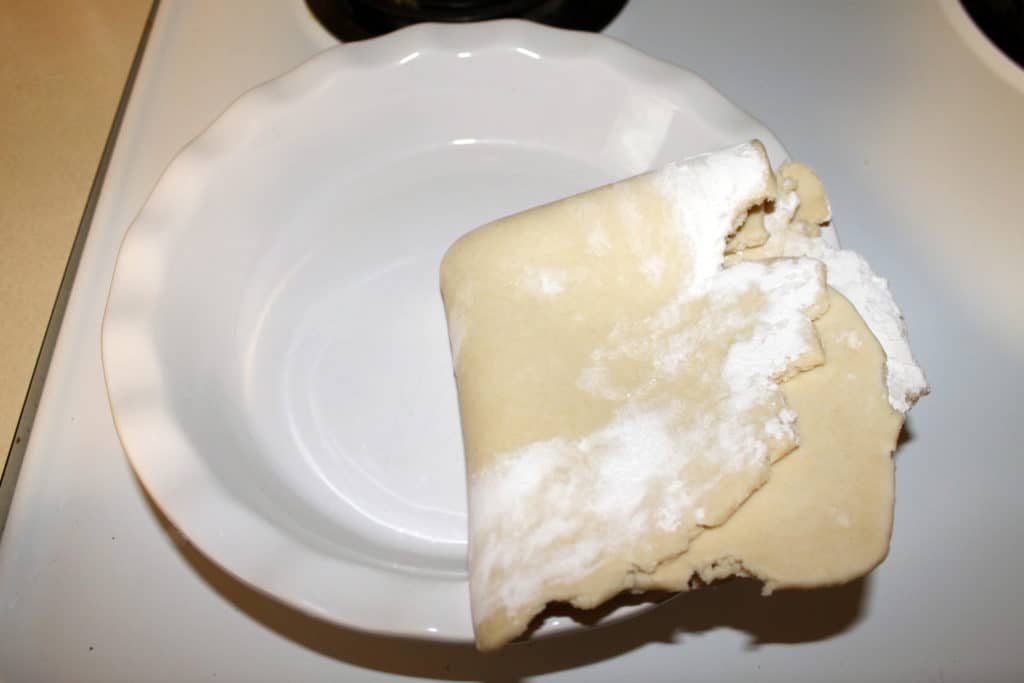 After you unfold the dough, you can crimp the edges so it looks more finished.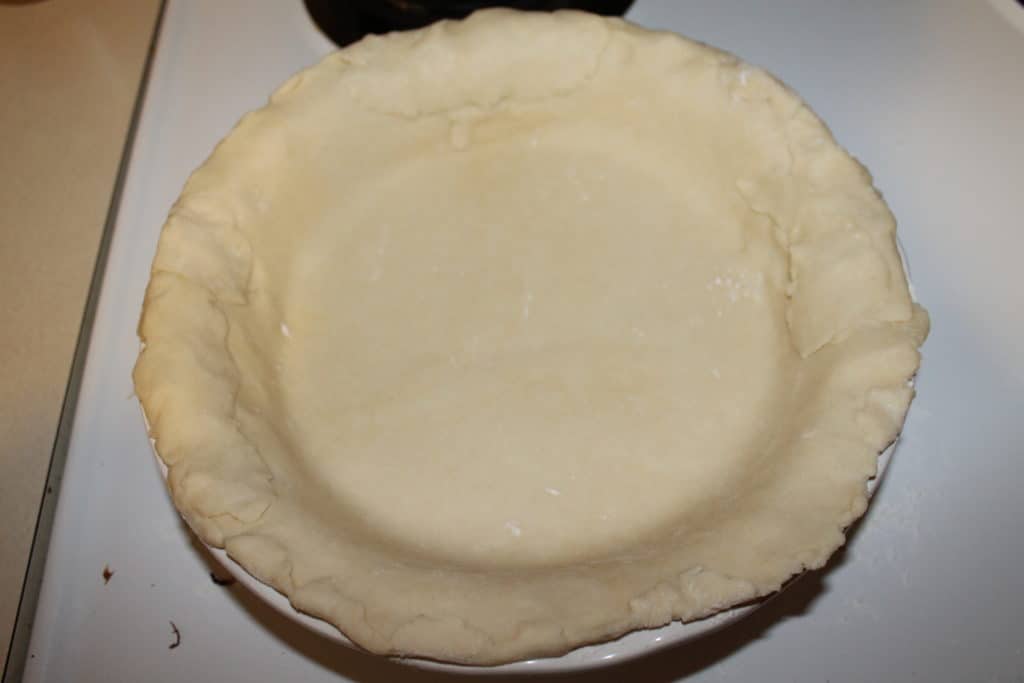 Voila! The other half of the pie can be used for the top of the pie, or a lattice top depending on what you like. Then bake your pie accordingly to your filling recipe or if you aren't using a recipe I have found that 350 degrees fahrenheit for about 40 minutes will do the trick.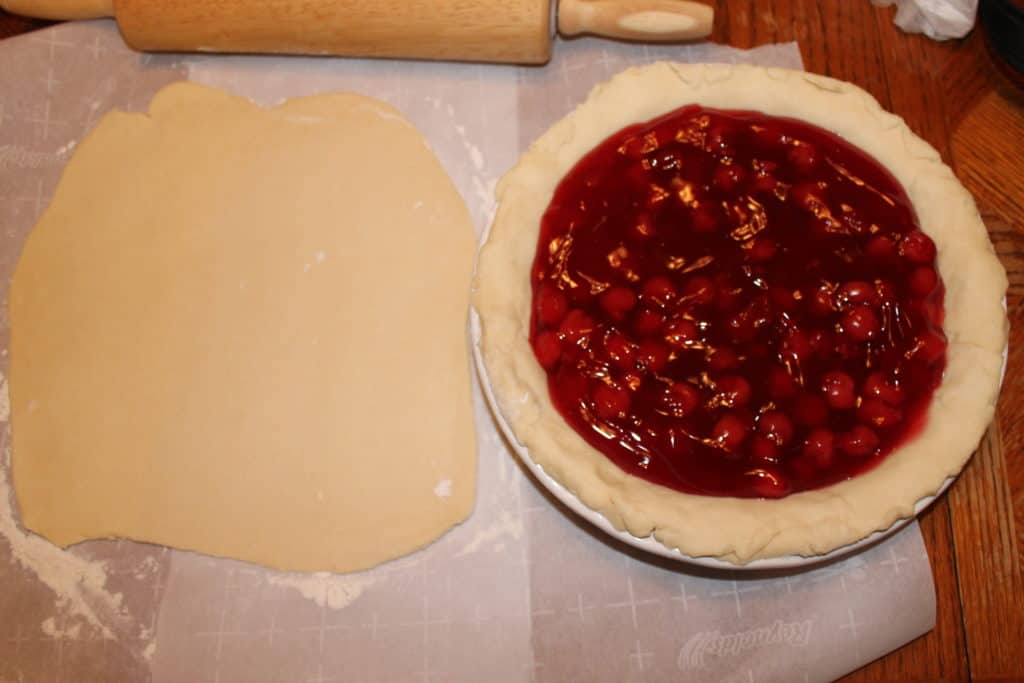 Thanks for reading! You will find that this flaky pie crust recipe is the best out there because the combination of butter and cream cheese used helps give it the delicious and flaky texture you are sure to love. Please comment below on how you liked the pie crust and as always subscribe for more recipes and sweet advice from one mom to another!