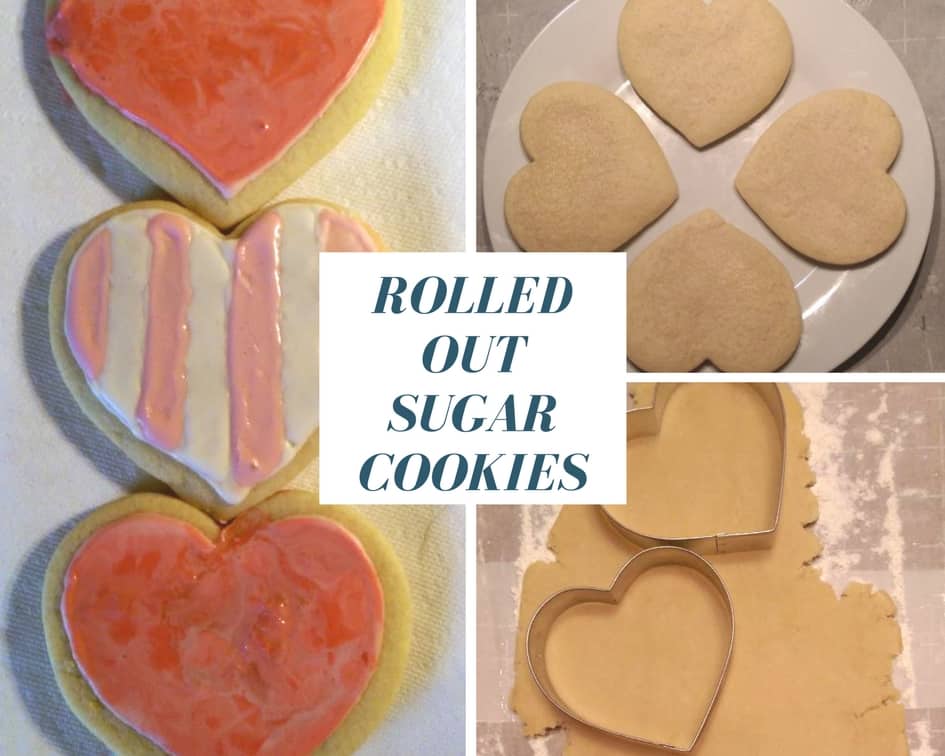 Rolled out sugar cookies
Sugar cookies are such a fun and delicious treat. Not only is is cool to experiment with new cookie cutters, but also the cookie decorating!
What used to be a Christmas tradition for many, sugar cookies have come a LONG way and the decorating skills have come just as far. Rather you are a beginner or a master, these sugar cookies are the PERFECT cookie to decorate!
This recipe may contain affiliate links for more information please see my disclosure page!
Sugar Cookie Ingredients:
1 cup salted butter–softened (can use unsalted butter, just add 1/2 tsp salt to recipe)
1 cup granulated sugar
2 eggs
1 tsp vanilla
1/2 tsp baking soda
1/2 tsp baking powder
3 1/4 cup flour
Directions:
Cream butter and sugar with a mixer until smooth.
Then add eggs and vanilla. Mix well, then add the baking soda and baking powder.
Finally add flour 1 cup at a time, mixing well in between. After all the flour has been added, the dough should start to come together.
Then you want to roll the dough out at about 1/4 inch thickness. Then, use the cookie cutters of your choice to cut out the dough shapes. I used a simple heart cookie cutter that can be found here on Amazon.
I like to freeze the cookie dough shapes before cooking to ensure that the cookie holds its shape in the oven.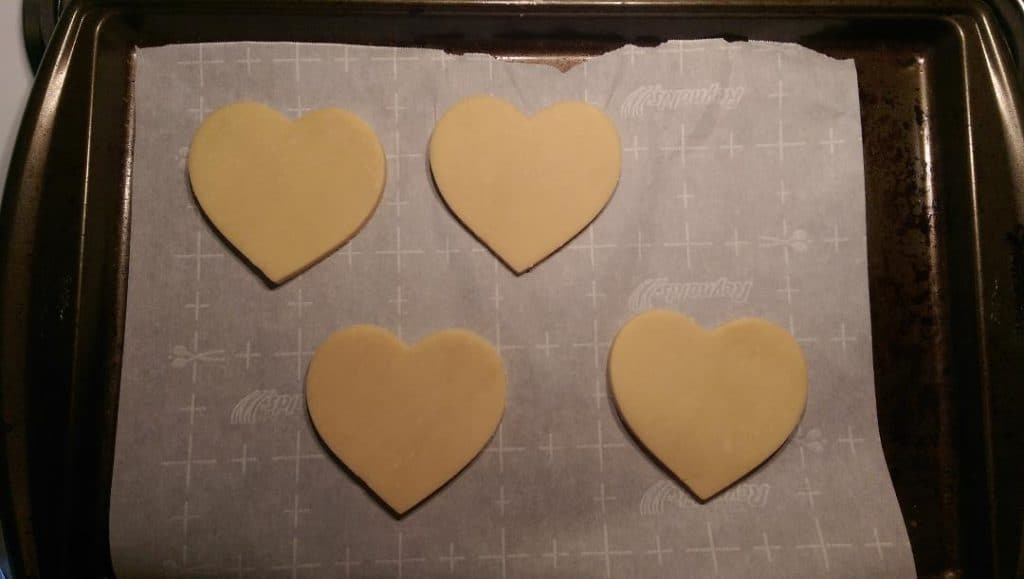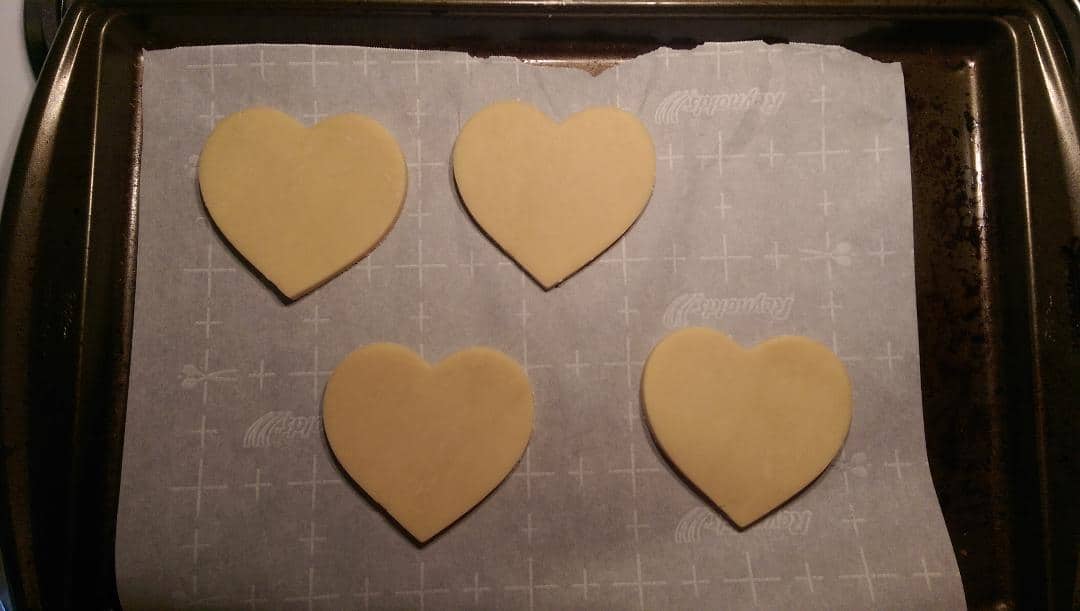 I don't pre-heat the oven because I like the cookies to sit in the freezer for at least 15 minutes. When the cookies have been in the freezer for 10 minutes, I begin to pre-heat the oven to 375 degrees fahrenheit.
Then, put parchement on a cookie sheet (for easy clean up) and bake for 7-9 minutes or until cookies start to look golden around the eges.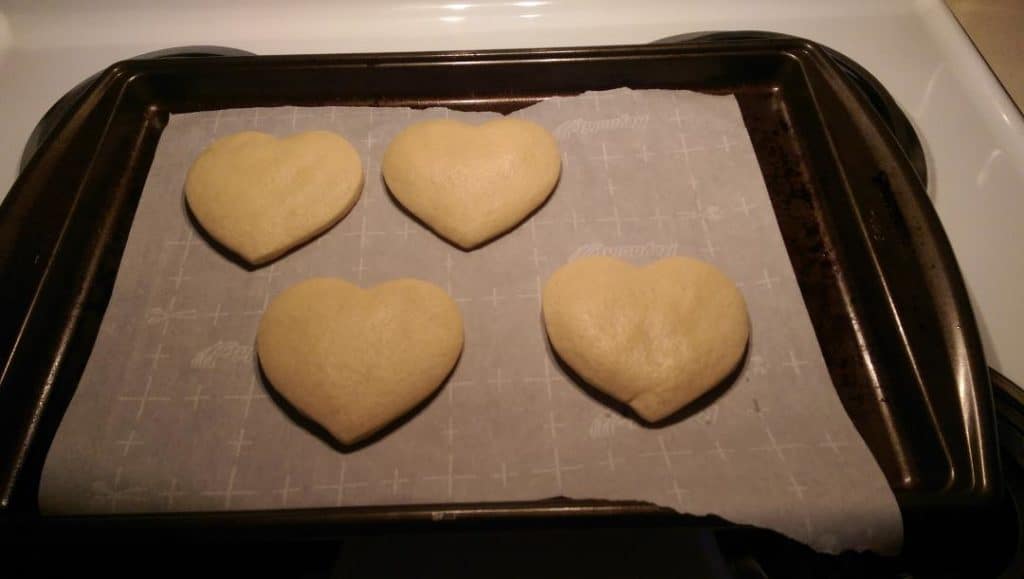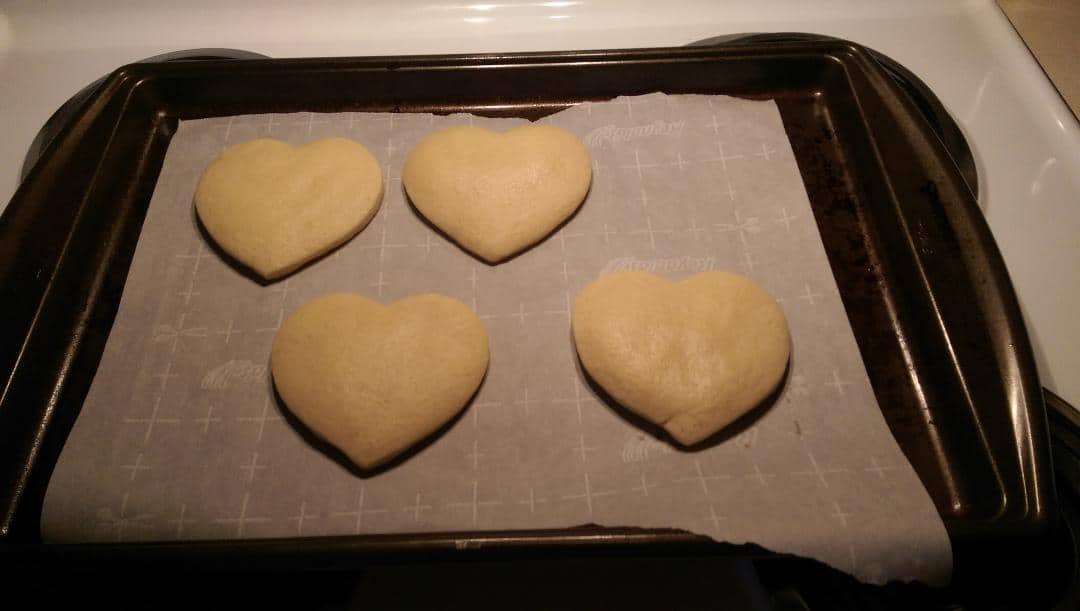 Let the cookies cool (they can also be frozen after they are cooled) before eating.
Another super imporant thing about these cookies are that when they have cooled, store them in an air-tight storage so they stay soft!
I like to use this recipe to decorate cookies with royal icing so after they cool, I make my icing. Even without being decorated, this is a sweet little treat just to munch on.
Royal Icing Ingredients
4 cups powdered sugar
5 Tbsp meringue powder
1/2 cup water
food coloring (of your choice)
Add all of the ingredients into a mixing bowl and beat it on medium high speed for about 3-4 minutes. Then, slowly add in 1 tbsp of water at a time until you reach flooding consistency or piping consistency (see photo below).
Decorating sugar cookies: heart
For these cookies, I split the icing into 2 bowls and added red food coloring to one bowl until it was the color pink that I wanted. (This icing is best if you pipe it onto your cookies).
I started with the lighter pink first and then added more pink to do the darking pink cookies.
So the first thing you do after you have the colors you want to use, is to pipe some of the icing around the edge of the sugar cookies. For the striped sugar cookies, I piped the lines with gaps still in the center.
The next step is flooding, so you use the color of your choice of icing and add a little bit of water to it, until the consistency is runny like Elmer's glue or mod podge.
Then, you basically fill in the lines. It is best not to put too much into the gaps though so they don't run out the piped eges. LESS IS MORE!
Take a toothpick to smooth out any bubbles or to help spread the icing around to fill up the cookie. The trick with royal icing is that it will harden, so you have to be somewhat quick about decorating! Then, enjoy!!
Thanks for reading, and I hope you enjoye these rolled out sugar cookies as much as I do!