Oreo white chocolate fudge
Oreo white chocolate fudge is a sweet and delicious dessert that is EASY to make. In fact, it's a fudge that doesn't even use condensed milk.
I will let you in on a secret…every time I make fudge with condensed milk, it never turns out the way I would hope.
This white chocolate fudge is different! It's a no-fail recipe that will have everyone coming back for seconds.
In an effort to fully disclose, this article contains affiliate links. If you purchase something, I would receive a comission. For more informations see my Disclosure/Advertising page.
Oreo white chocolate fudge recipe
Ingredients:
3 1/4 cup powdered sugar
1 1/2 tsp vanilla
1 (8oz) package cream cheese
12 ounces white chocolate
11 oreo cookies
Directions:
First, measure out the powdered sugar and whisk it on medium-low for about 30 seconds so it gets light and airy.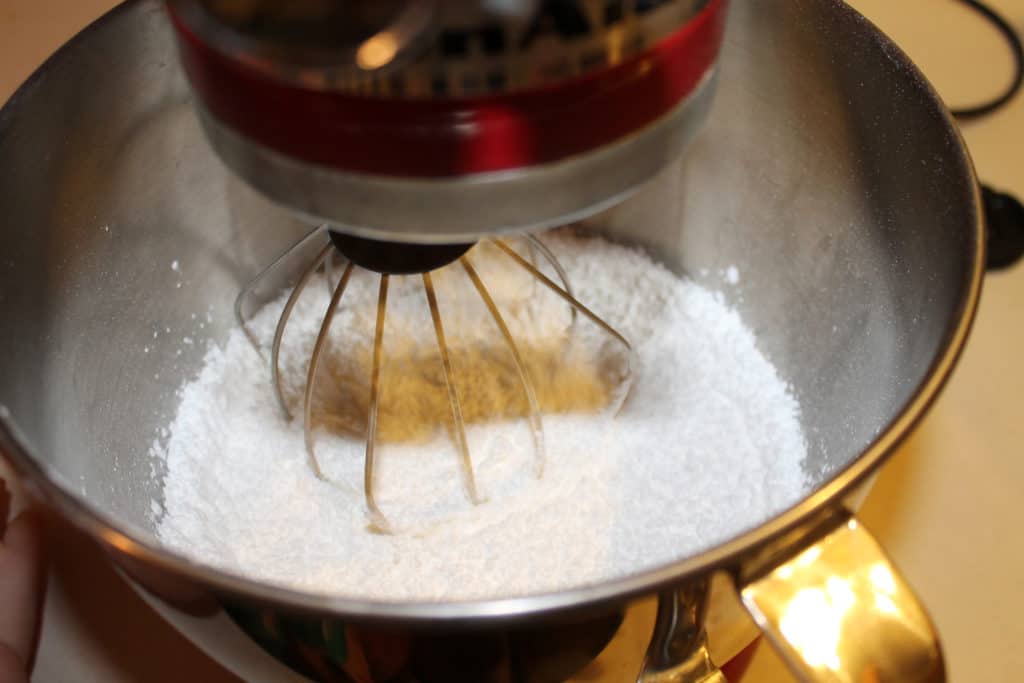 Next, add the vanilla and softened cream cheese.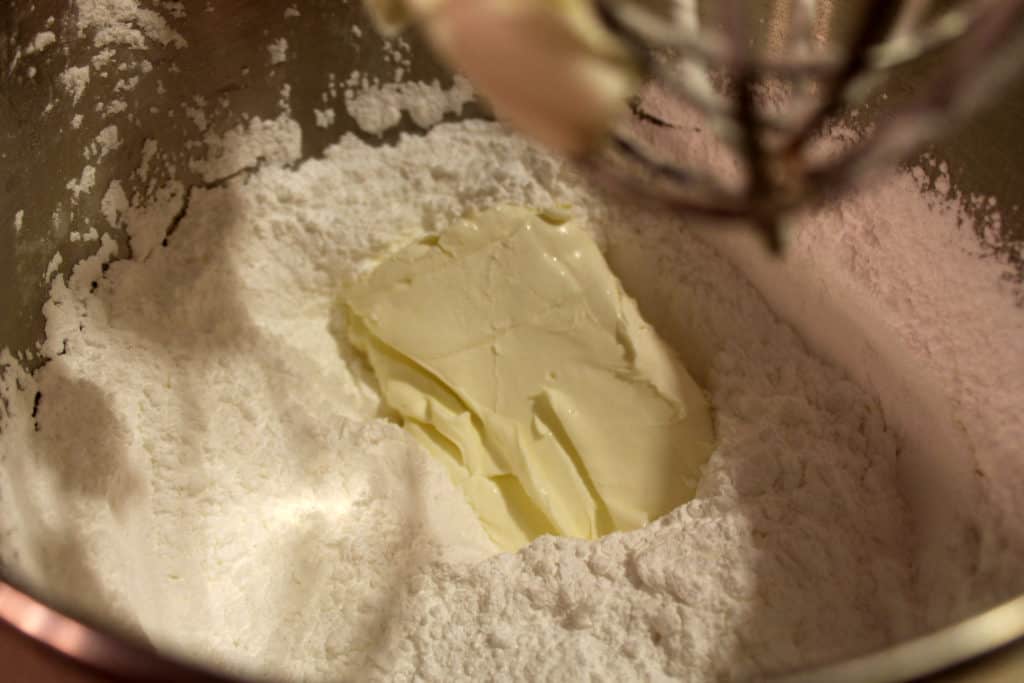 You will want to mix this until smooth. Make sure to scrape the bottow of the bowl with a rubber spatula to get all the powdered sugar mixed in that accumulates at the bottom.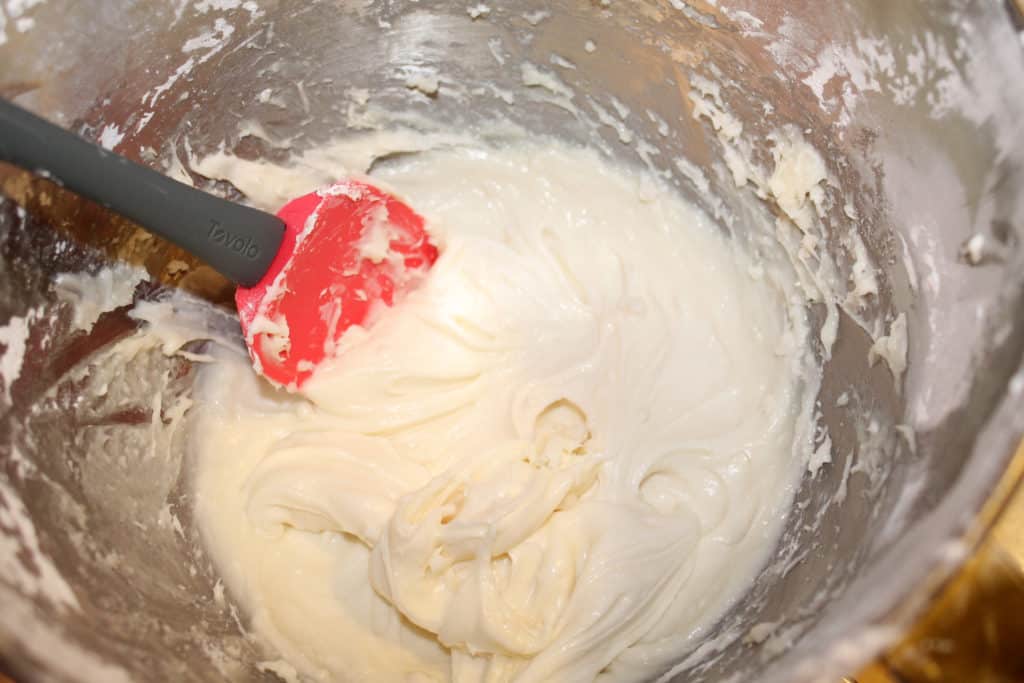 Next, you will add 11 cookies to a ziploc bag. Crush them somewhat with a rolling pin, but don't obliterate them. I like to rock the rolling pin back and forth so it still leaves big pieces of oreo (yum!).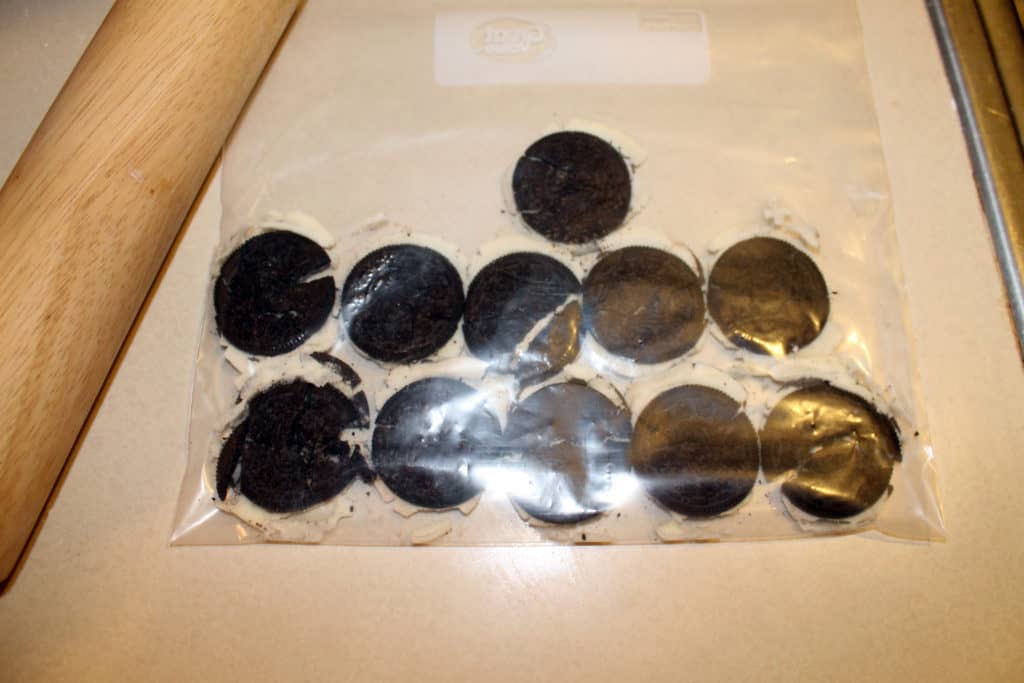 Next, you will need either a double boiler
or just a sauce pan and a glass bowl. If you don't have a double boiler, you can simply boil water in a sauce pan and then put your glass bowl on the top.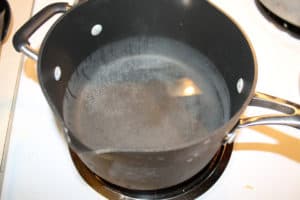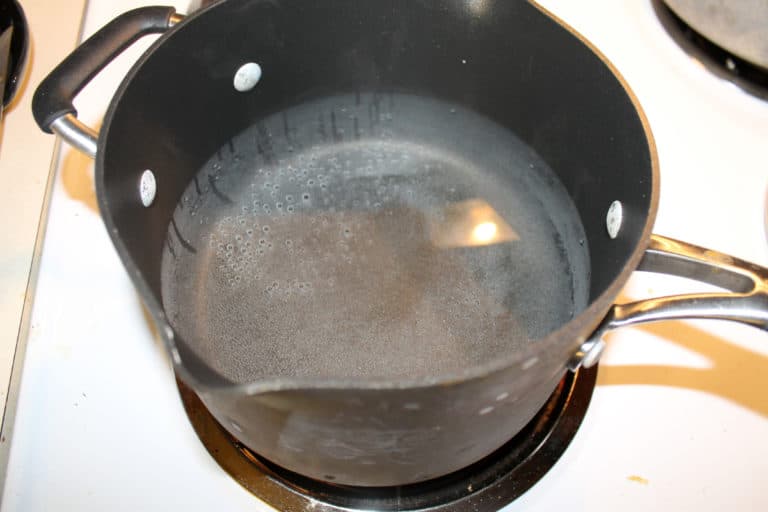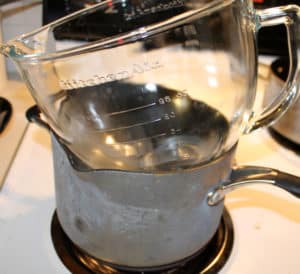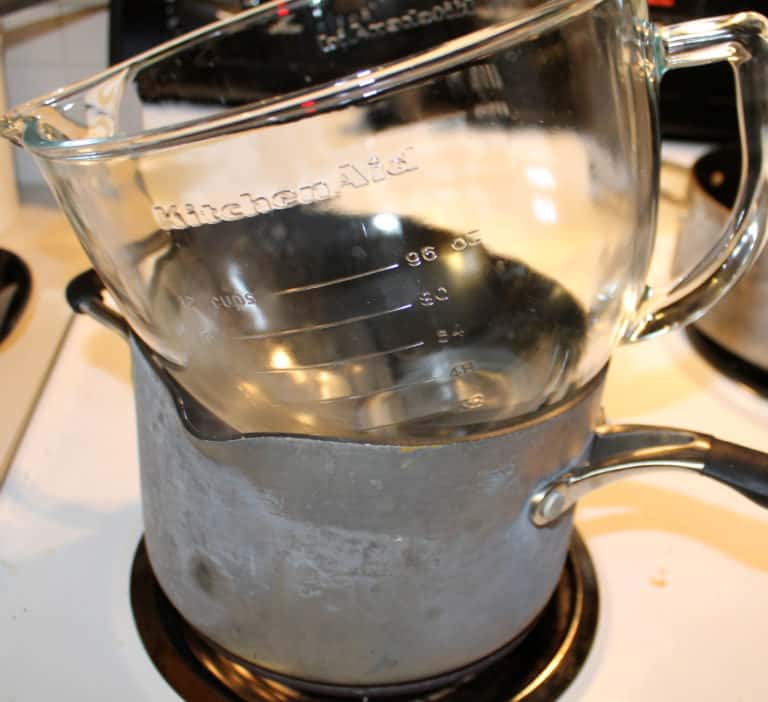 Then, you will add the white chocolate to the glass bowl. From here, you will want to stay right by the oven and stir continuously until the chocolate is smooth.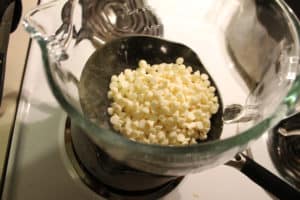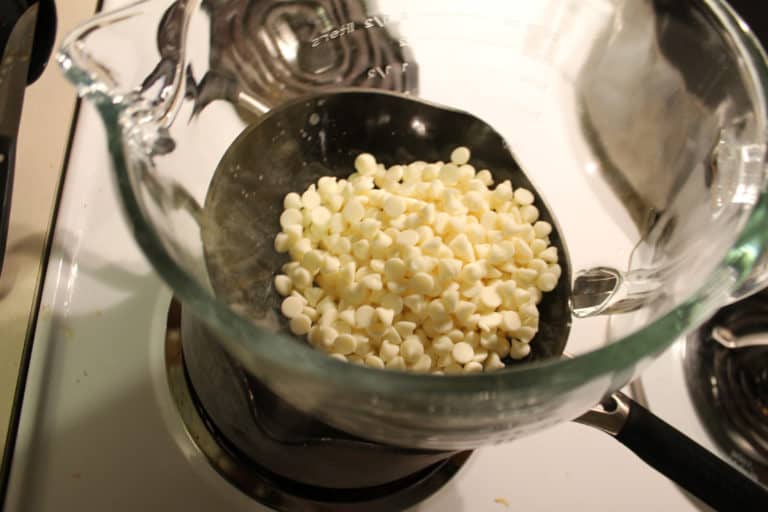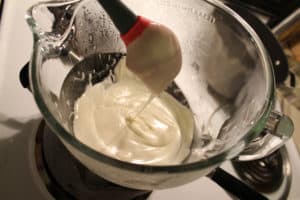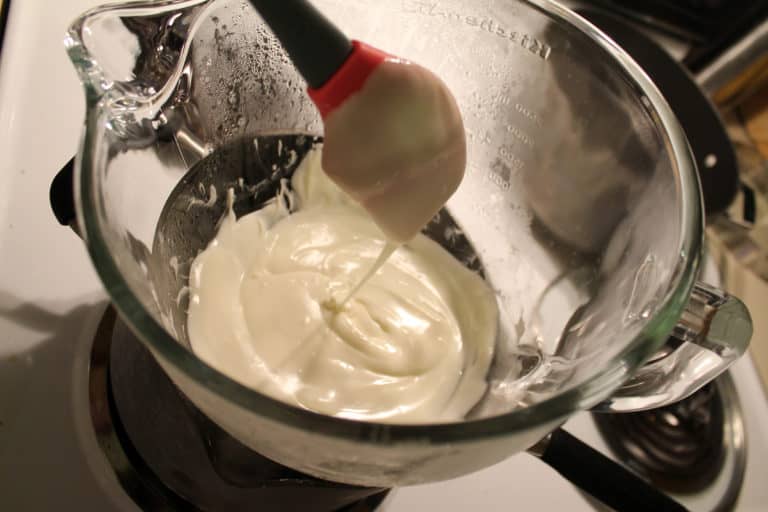 Finally, you will pour the smooth melted white chocolate and the oreo cookie pieces into the cream cheese mixture and mix them in with a rubber spatula. At this stage, you don't want to use a mixer, you simply want to get everything evenly distributed.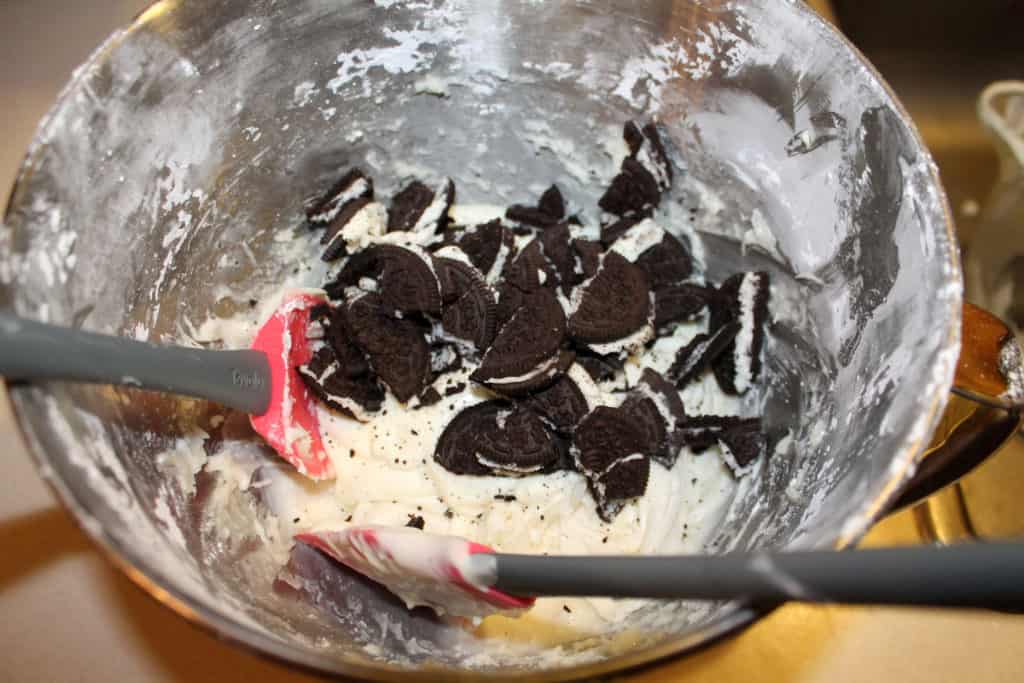 When everything is well-combine, scoop the fudge into a 9×9 baking pan that has been greased with butter. Then cover with wrap, and let it chill for at least 4 hours, or overnight for best results. Then, enjoy!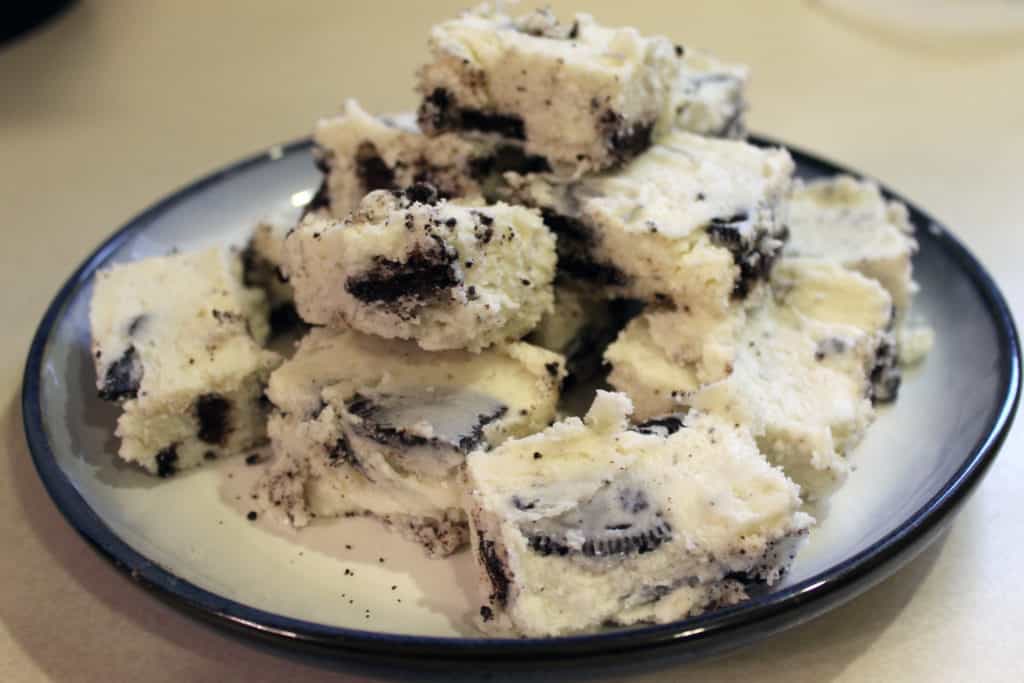 Thank you for reading this oreo white chocolate fudge. It is absolutely simple and easy to make, but a real treat for your whole family. Don't forget to pin it so you will have the recipe to look at whenever you want, and share it with all your friends and family. If you would like access to new recipes as soon as they are published, subscribe to my newsletter!