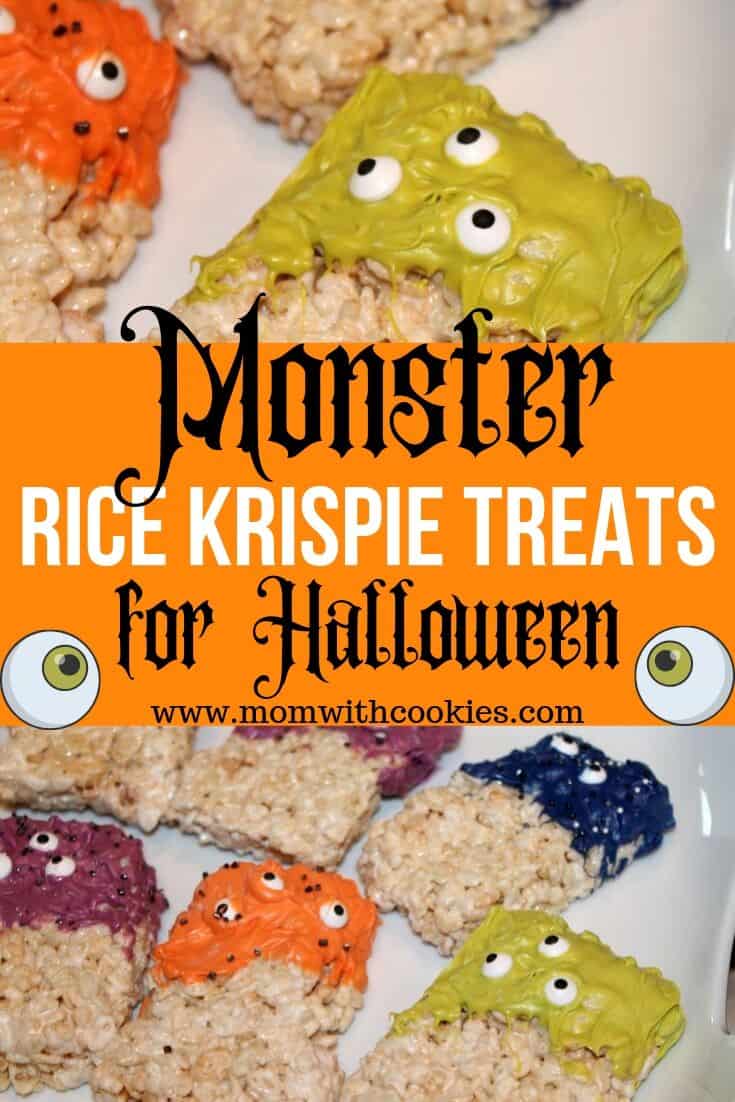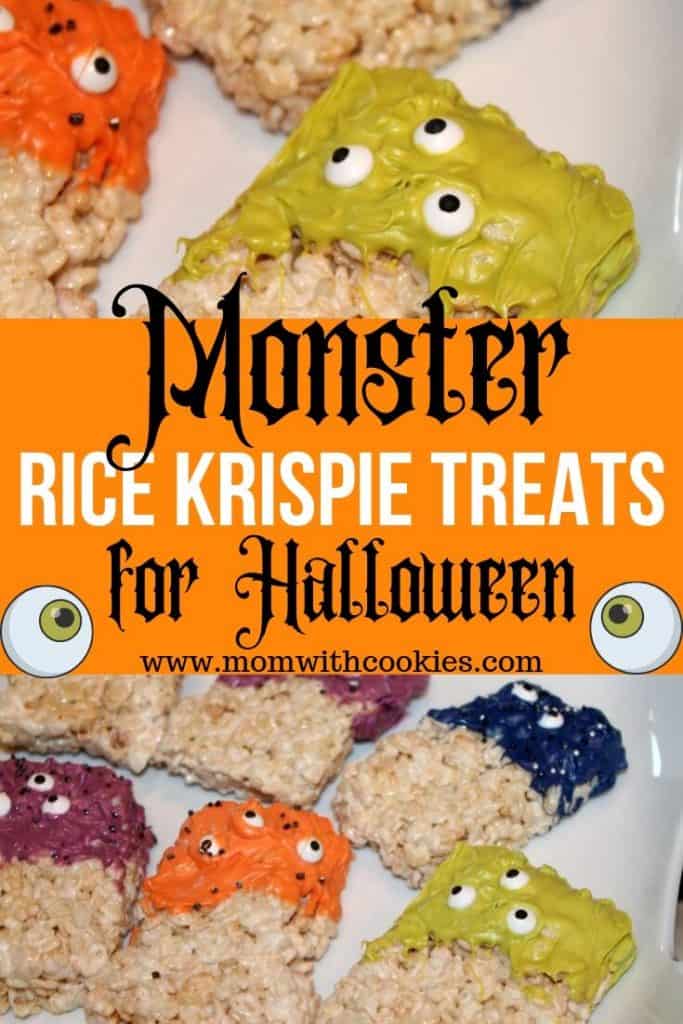 Rice Krispie treats are absolutely delicious, and hard to turn down. For Halloween, these Monster treats are sure to be a hit!
They are super easy to make, and the secret to these are the candy eyes.
In an effort to fully disclose, this article contains affiliate links for products that I use. This means if you purchase something, I would receive a commission. For more information, please see my disclosure page.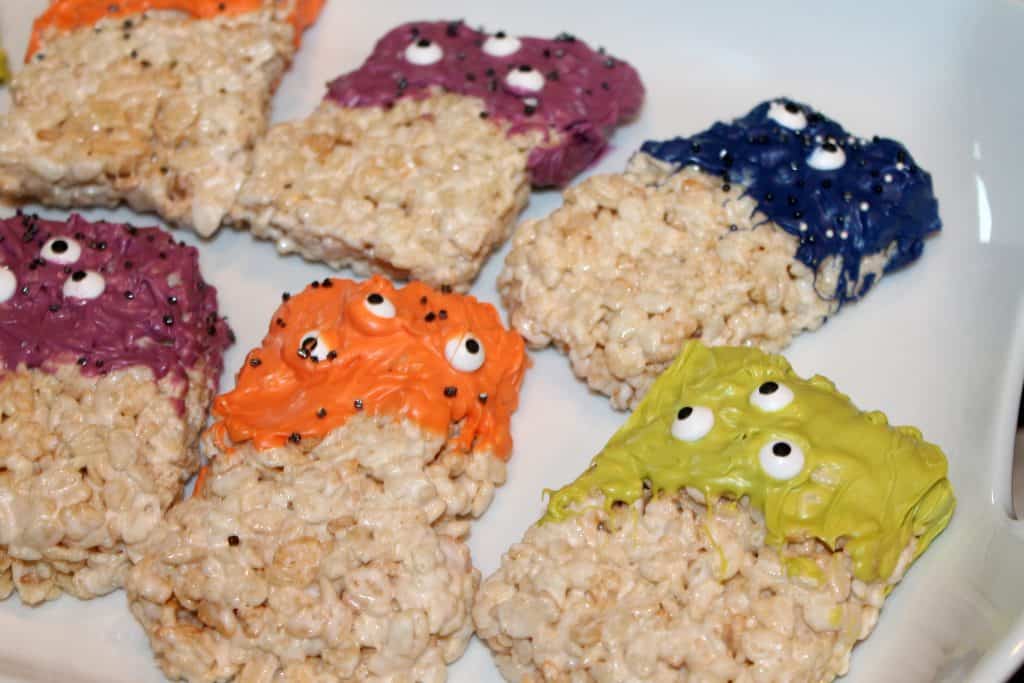 Here's what you need to make the monster rice krispie treats:
6 tablespoon butter
6 cups mini marshmallows
6 ½ cups rice Krispies cereal
candy melts (I used orange, lavender, vibrant green, and royal blue)
black sprinkles
Just start with ½ cup of each color, because candy melts can go a long ways.
How to make homemade Rice Krispie Treats
1. In a medium saucepan, melt the butter and mini marshmallows together.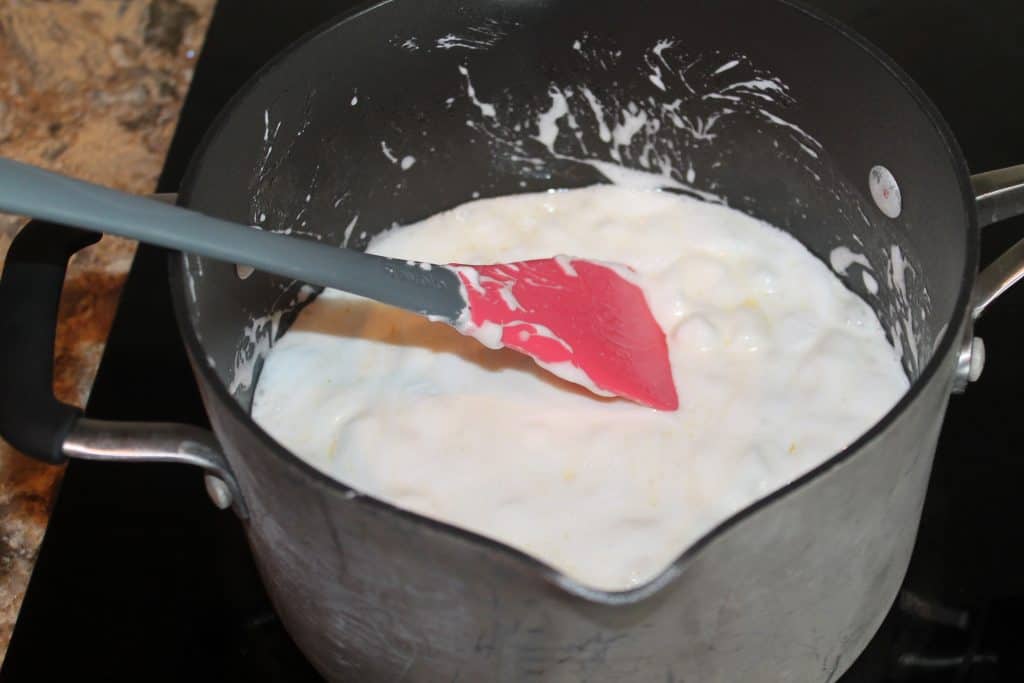 2. In a separate large bowl, add the rice krispies cereal. When the marshmallow and butter mix are nice and melted, remove from heat and pour this into the bowl with cereal. Stir until evenly distributed.
3. Pour this warm mixture onto wax paper and form a rectangle. You could also use a rectangular cake pan, but I try to use fewer dishes. 🙂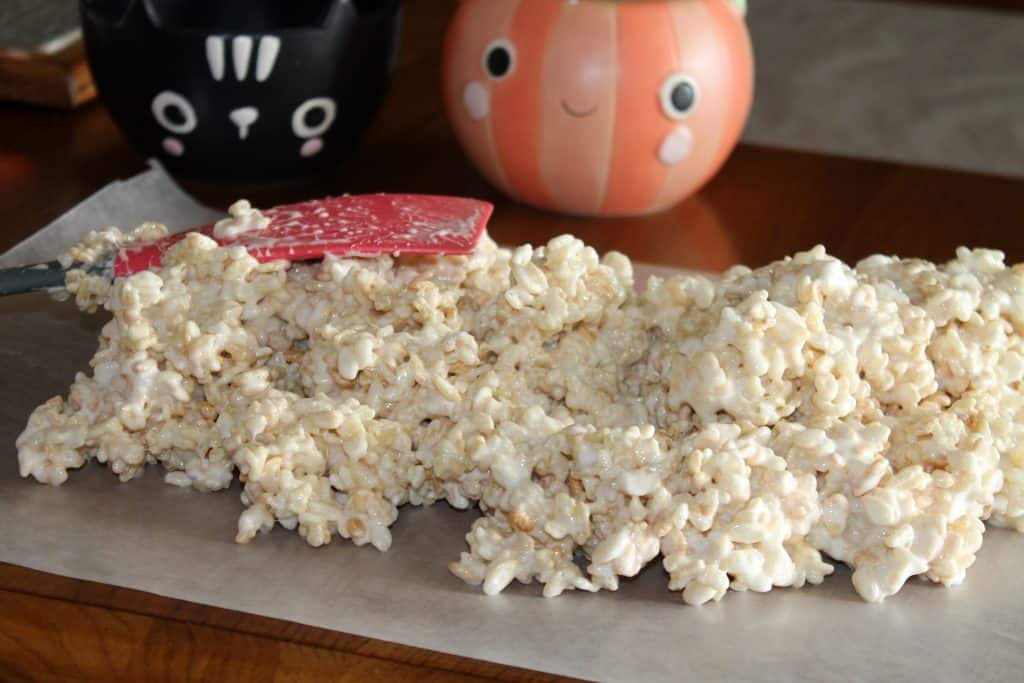 4. Let this cool, and harden. Then, cut these into equally spaced 12 little rectangles. Heat the candy melts in a small microwaveable bowl at 20 second intervals until melted and runny.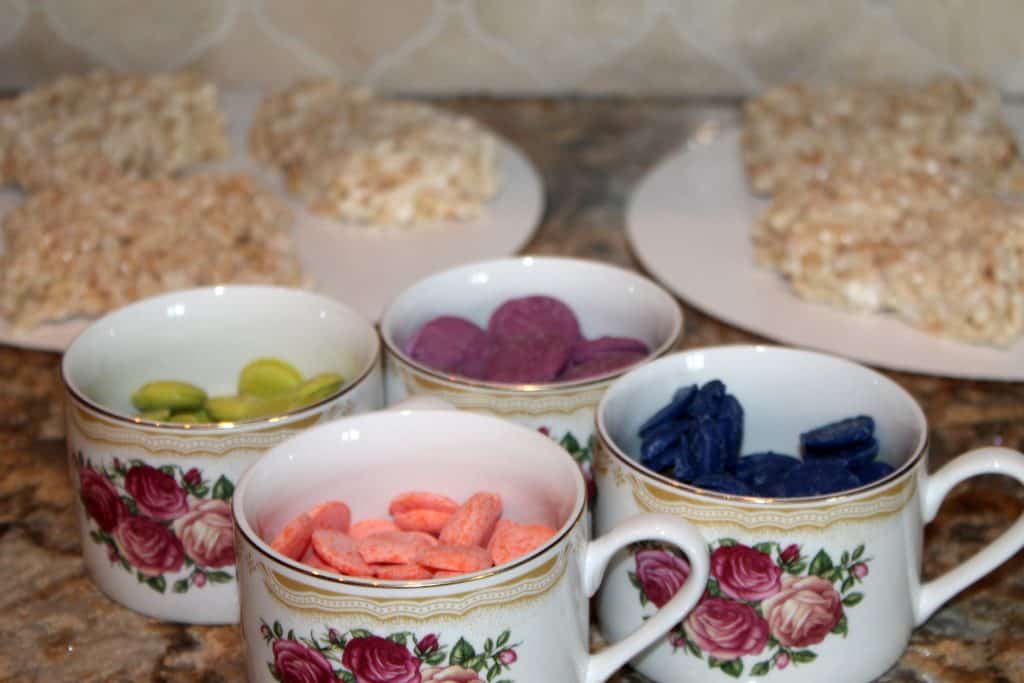 Then you will dip the little rice krispie treats halfway into the candy melts. Or you could choose to scoop the candy melts onto your treat, which ever you prefer.
Immediately after dipping your monster treat into the candy melts, add some candy eyes and black sprinkles. This way the candy melts will harden with the eyes and it will all be one.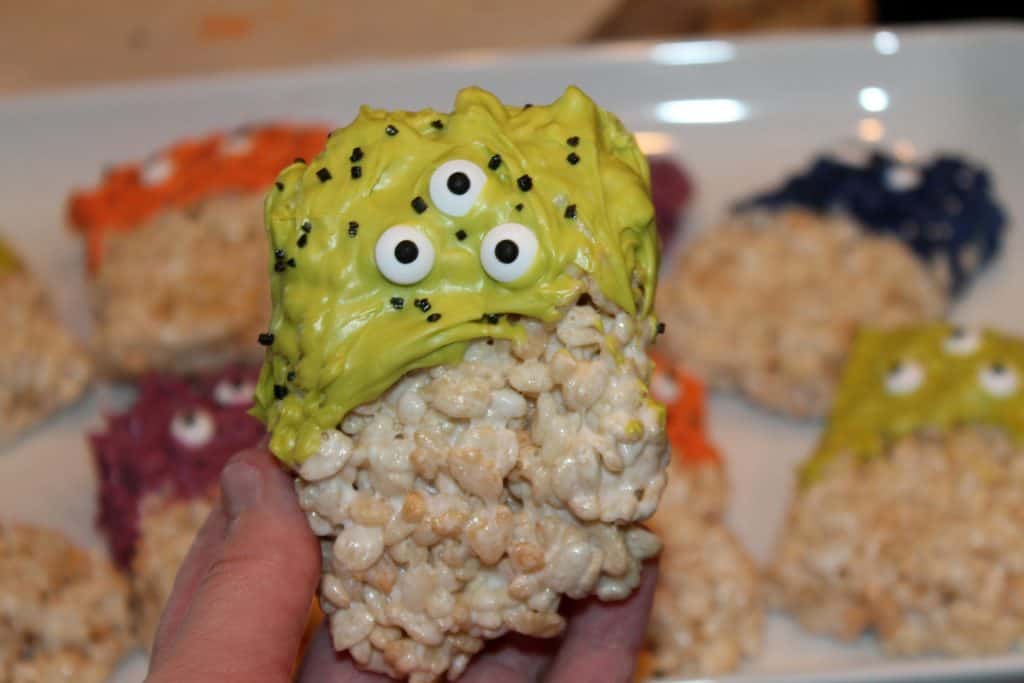 Lay them wax paper to let them set up and get hard. Then, enjoy!
That's really all there is to it. Super simple, and really fun for Halloween. Also, don't forget to check out our monster oreo cookies!
Thanks for stopping by! If you enjoyed these treats, please remember to Pin them to your favorite food board. Thanks!!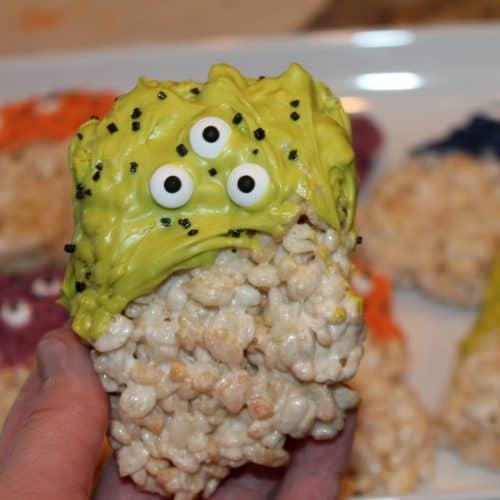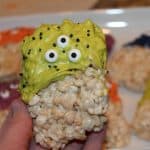 Monster Rice Krispie Treats
These fun rice krispie treats are perfect for Halloween, or even a monster-themed party! The candy eyes and brightly colored candy melts are what help make these whimsical and kid-friendly.
Ingredients
Ingredients:
6

tablespoon

butter

unsalted

6

cups

mini marshmallows

6 ½

cups

Rice Krispies cereal

candy melts

your choice of color

candy eyes

sprinkles

your choice of color
Instructions
Directions
In a medium saucepan, melt the butter and mini marshmallows.

In a separate large bowl, measure out 6 ½ cups rice krispies cereal.

Pour the melted butter and marshmallow mixture over the cereal, and stir until evenly distributed.

Scoop the mix onto wax paper or lightly-greased rectangular cake pan. Then let it cool.

Cut them into 12 evenly spaced little rectangles, and then set aside.

In small microwaveable bowls, add candy melts of your choice. Microwave at 20 second intervals, stirring after each time.

When the candy melts are fully melted and runny in consistency, dip the rice krispie treats in half-way.

Immediately add the candy eyes and any sprinkles to the monster rice krispie treats, then let them harden on a wax paper. Enjoy!