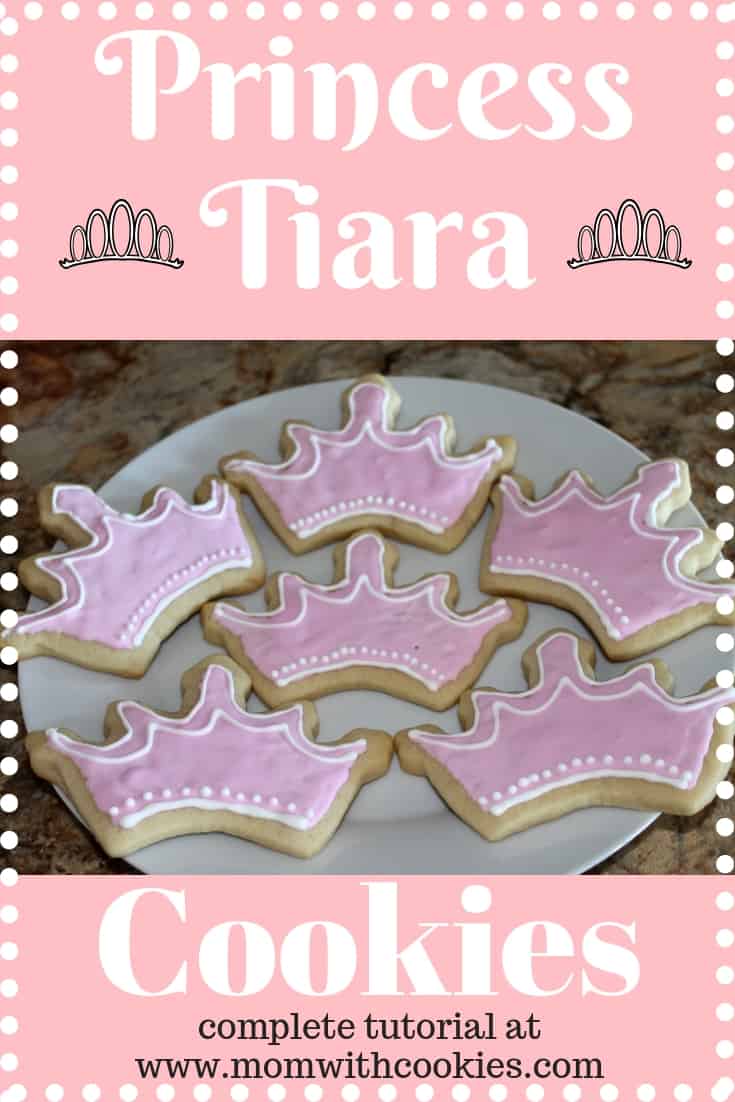 Princess Tiara Cookies
My daughter had a princess-themed birthday party, and so I decided to decorate some cookies to make them look like princess tiaras.
In an effort to fully disclose, this article contains affiliate links. This means if you purchase something, I would receive a commission. For more information, see my disclosure page.
Tiara Decorating Tutorial
The first thing you will do is use my sugar cookie recipe, and it will yield you about 19 princess tiara cookies using the cookie cutter shown below.
When using my sugar cookie recipe, remember to freeze the cookies for about 5 minutes before placing them in the oven. This helps them hold their shape and not morph.
Then, after you have baked the cookies, let them cool completely.
Next, you will need white royal icing and pink royal icing. (Just split the icing in half and color half of the icing pink).
How to make Royal Icing
Royal Icing Recipe:
4 cups powdered sugar
5 tablespoon meringue powder
½ cup water
The color of pink is up to you, but I added a few drops of Americolor Fuchsia food gel to the white royal icing that I split in half.
The next thing you will do is completely cover your princess tiara cookies with the pink royal icing. I used a consistency in between flooding and piping so that I could quickly cover the cookies.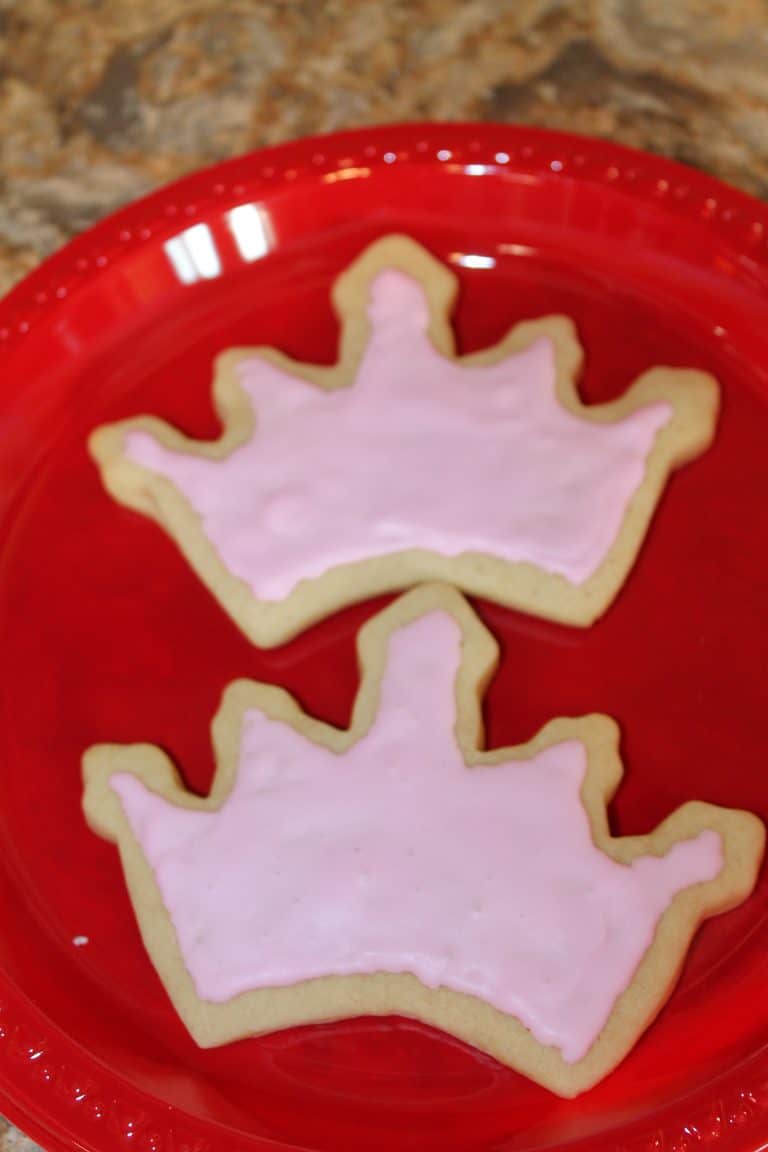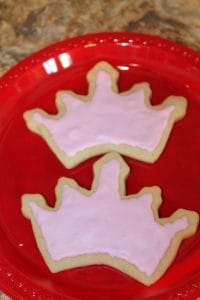 You can use a decorating bottle to squeeze out the royal icing evenly onto each cookie.Then, let these completely dry before moving onto the next step.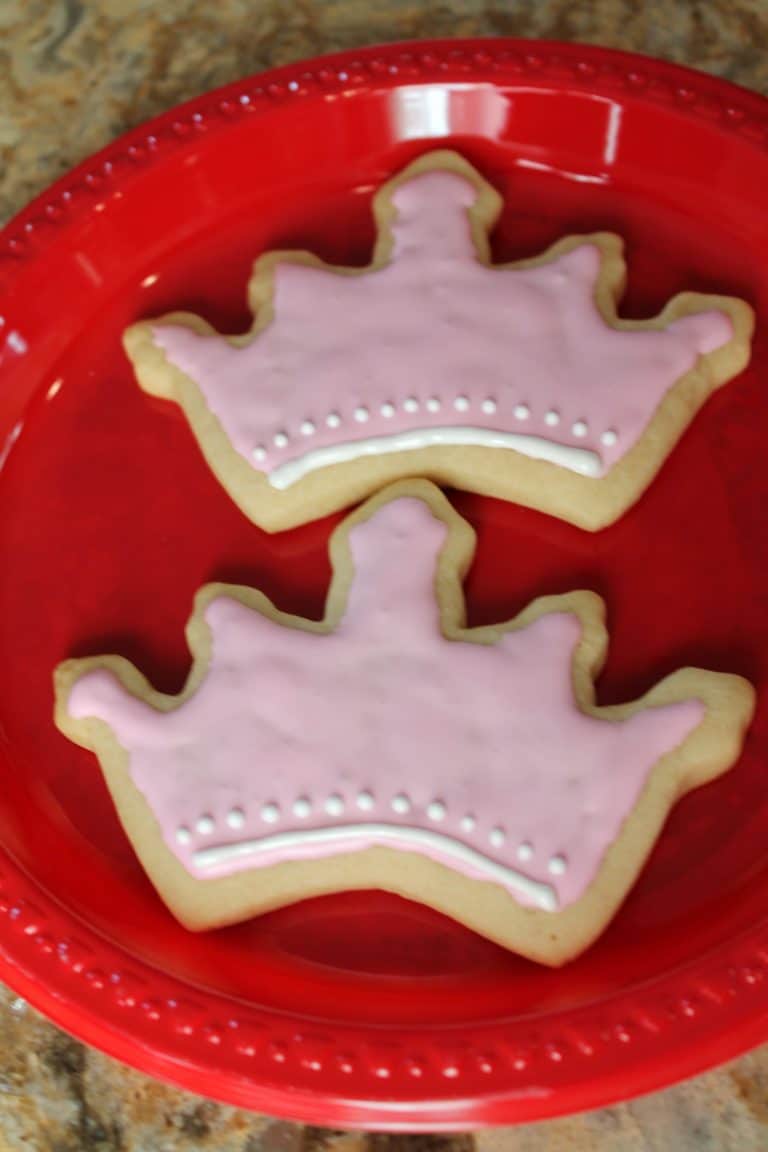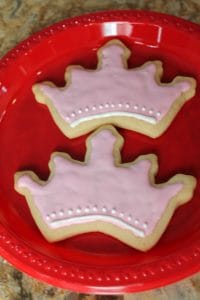 The next thing you will do is use white royal icing that is piping consistency (so it will be thicker). Using a 1.5 decorating tip
, you will carefully add in the designs of the princess tiara cookies.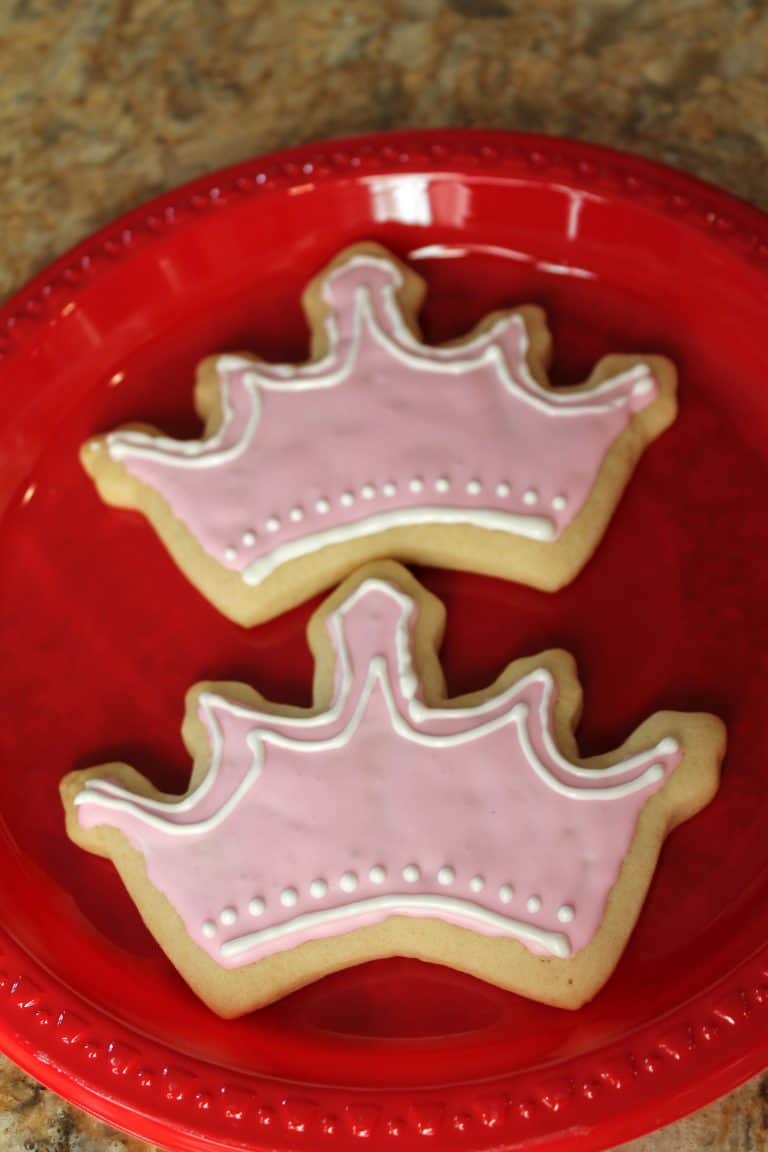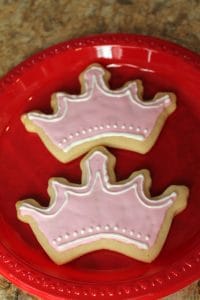 Again let these dry in an air-tight container. If you let the cookies set out, they will get harder. That's why having a good air-tight container is essential for the icing to dry, but still keeps your cookies soft!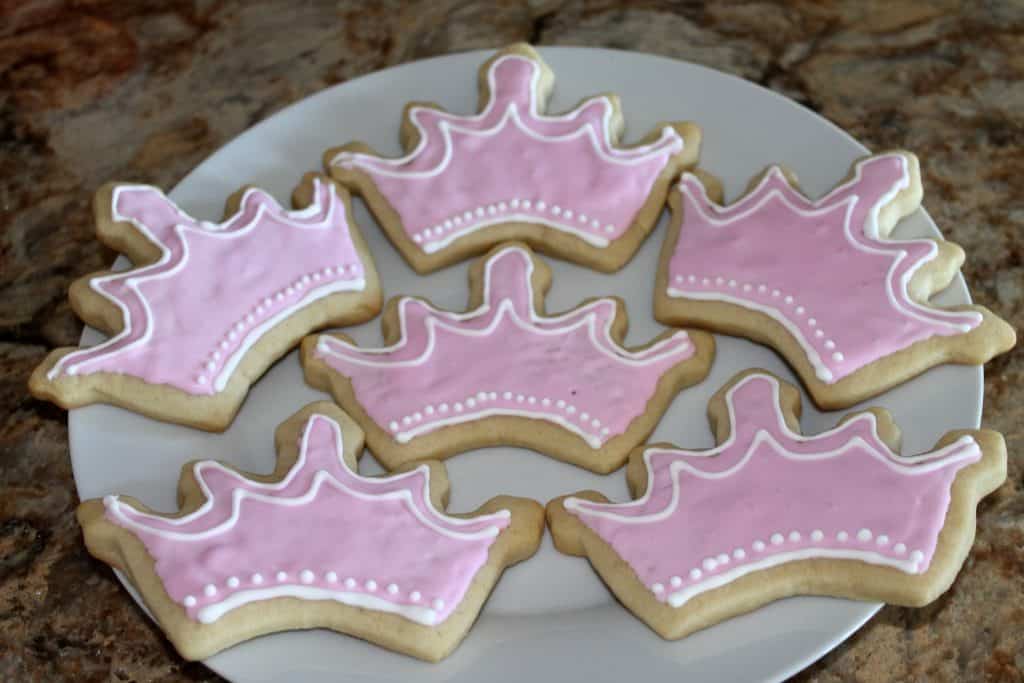 Voila! That's all there is to these adorable pink princess tiara cookies. Your little princess will be smiling from ear to ear when she sees them. 🙂
If you enjoyed this cookie decorating tutorial, please share it on Pinterest. Thanks!!