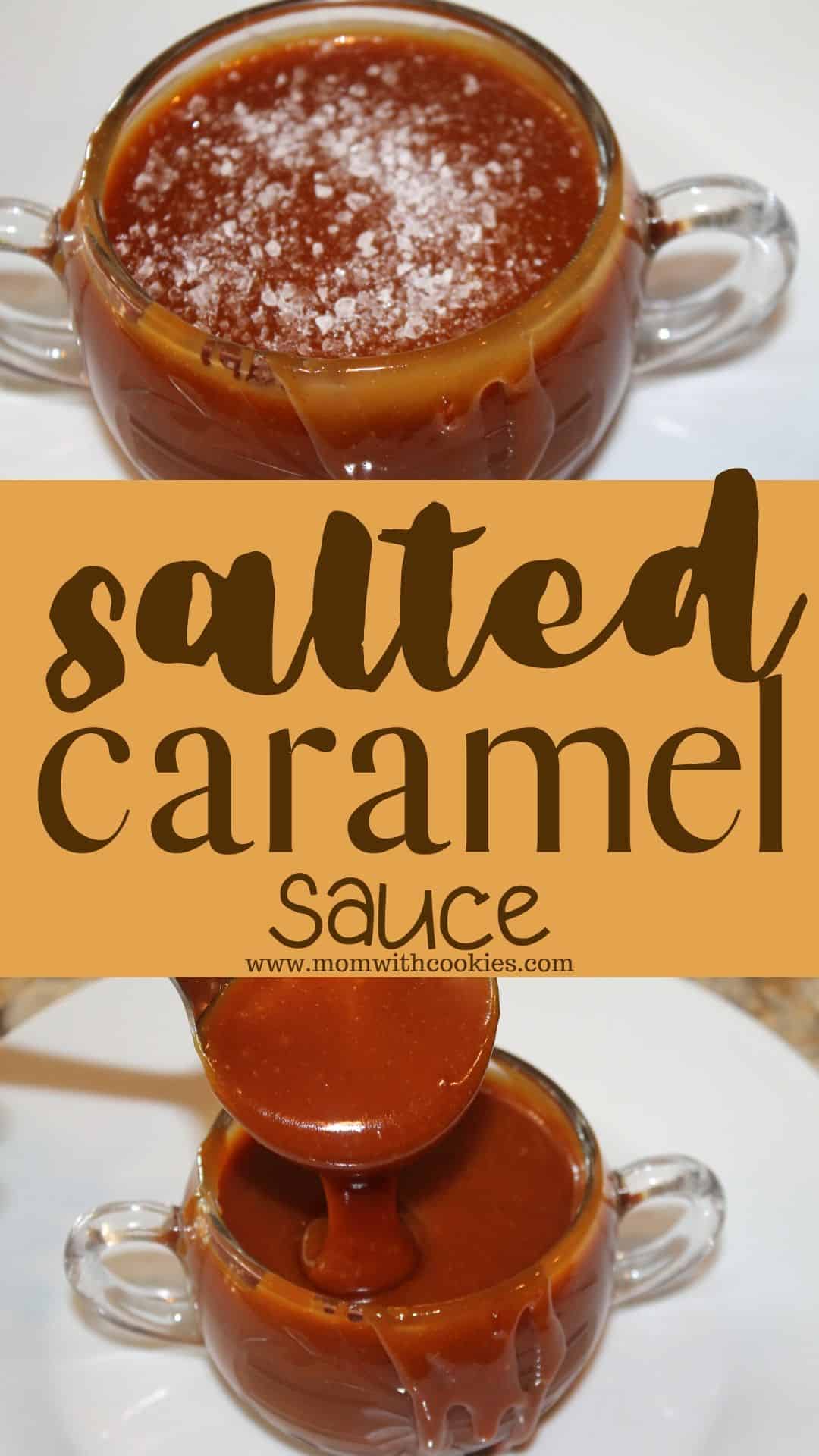 Having a good caramel sauce recipe in your cookbook is essential! While it's easy to just grab a store bought sauce, I promise you homemade is where it's at.
You might be asking, isn't it hard though? The answer is no!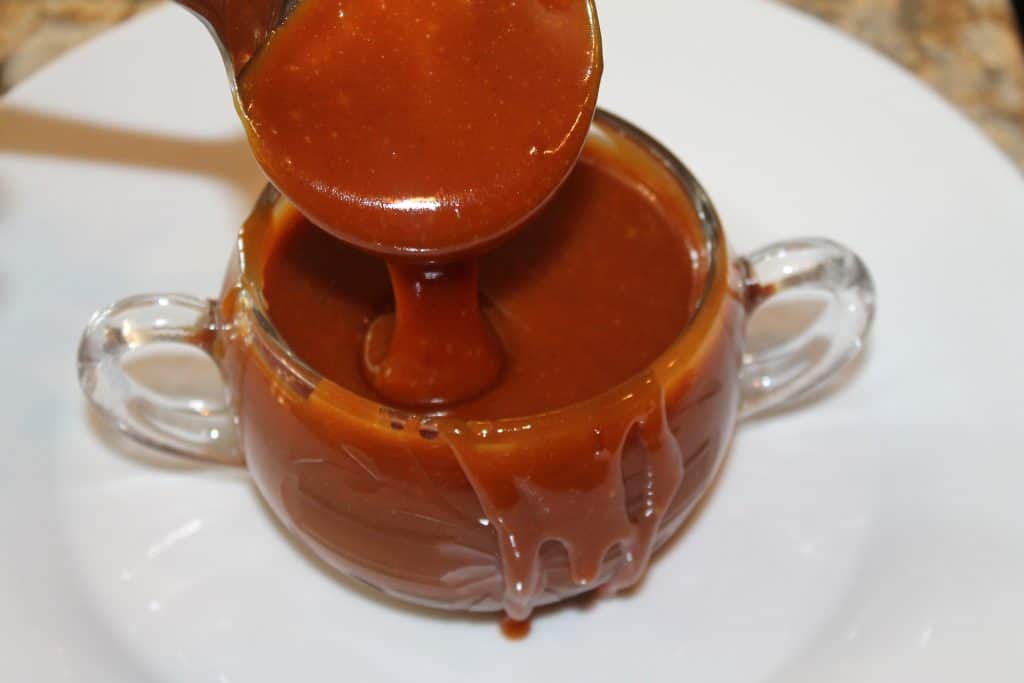 Helpful tips for making homemade salted caramel
My biggest tip for making caramel is to wash your pan out right away with hot water to avoid some sticky disasters.
Do you have to add salt? No! This is all a flavor preference.
How long will this caramel sauce last? If stored properly, it can last a couple of weeks in the refrigerator and up to a month in the freezer. Just remember that if you are storing it in the freezer, use a plastic container. It will expand and can potentially cause a glass dish to break.
Can you reheat this caramel sauce? Yes! Any unused sauce should be stored in the refirgerator where it will get thick. You can simply reheat it in a microwave.
How to make this caramel sauce:
Start out by first making the browned butted. In a small frying pan, add in one stick of butter. Cook on medium heat, stirring occasionally. The butter will first melt, then it will start to foam, and then finally it will start to turn amber brown.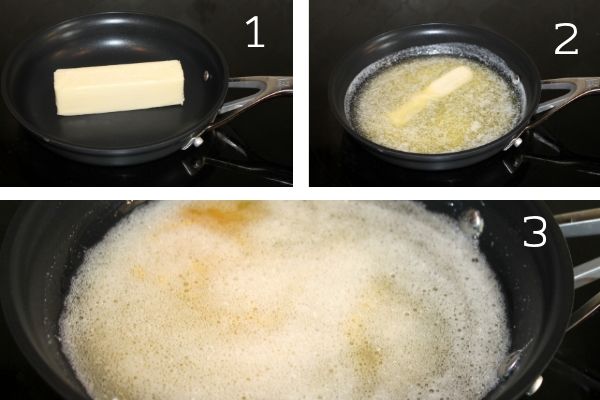 Set the brown butter aside. Then in a large frying pan, add in the granulated sugar. A fair warning, it does take some time to let the sugar melt, but trust me, it will.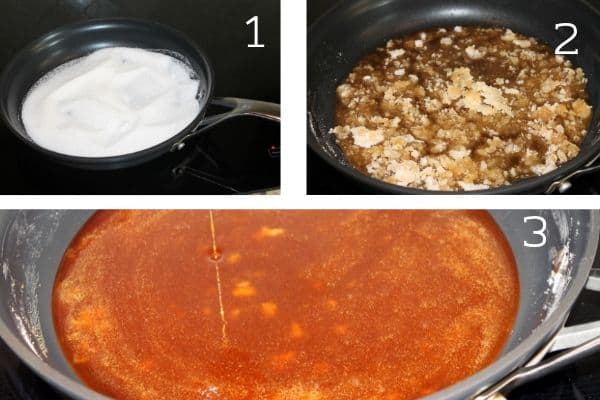 When your sugar gets to the brown melty color that we know is caramel, pour in your browned butter that you had set aside. Give it a quick stir with your whisk.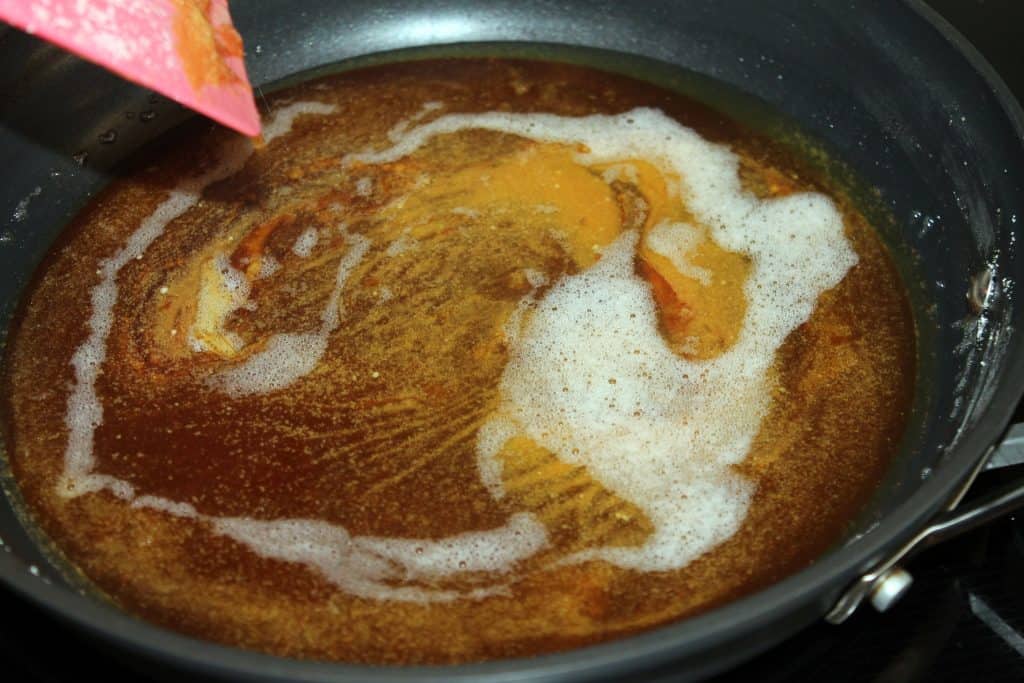 You will then remove it from the heat. Slowly pour your heavy whipping cream into the caramel and whisk continuously.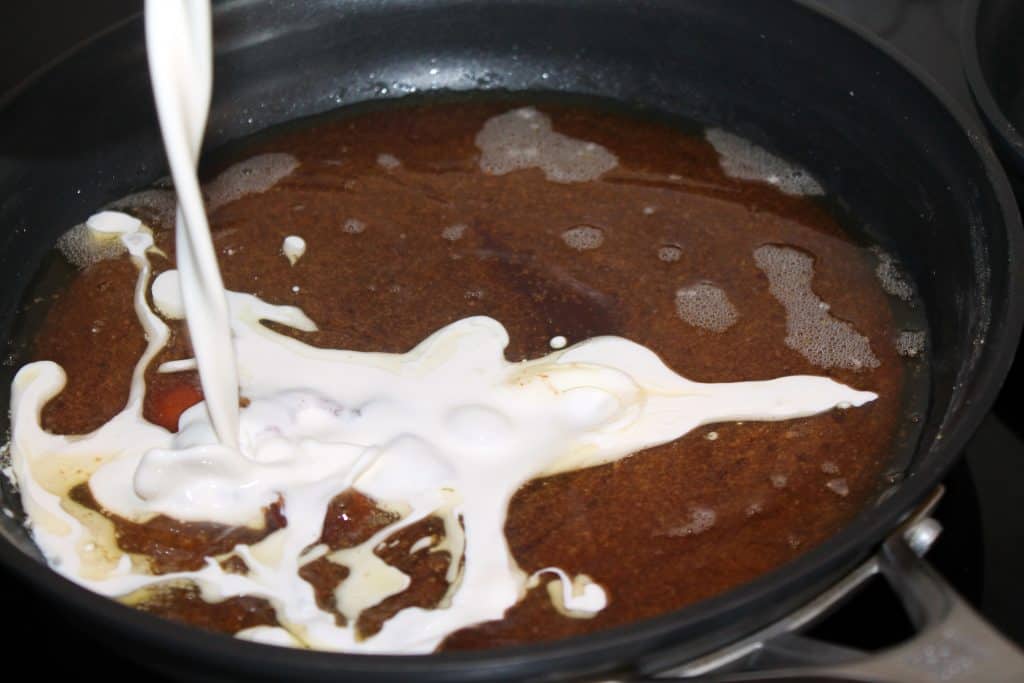 Pour the finished caramel sauce into a jar or bowl. You can then add 1 teaspoon of coarse salt. Then, drizzle that deliciousness on top of everything!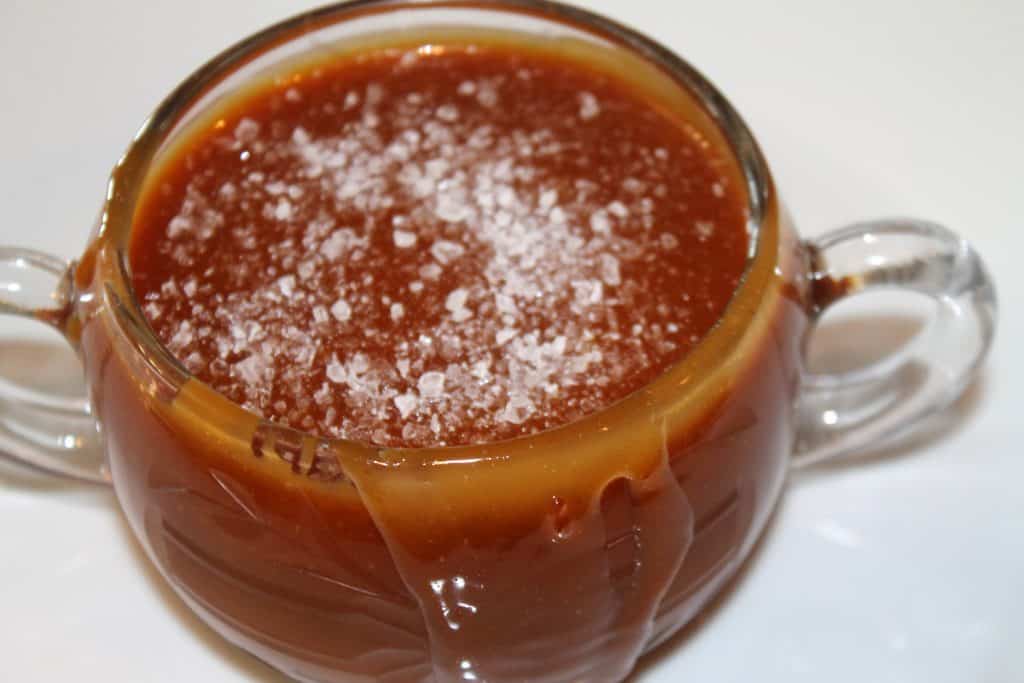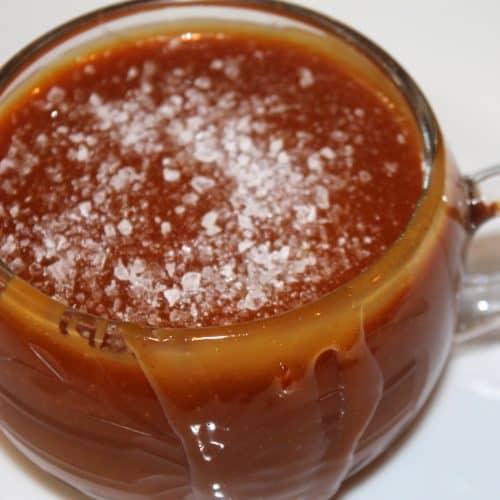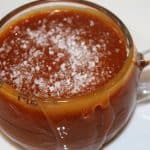 Brown Butter Salted Caramel Sauce
The best caramel sauce that is flavorful and super delicious. The brown butter really adds an intense flavor to this caramel.
Ingredients
Ingredients:
½

cup

butter

1

cup

granulated sugar

½

cup

heavy whipping cream

1

teaspoon

coarse sea salt

optional
Instructions
Directions:
In a small frying pan, add your butter. Let this melt, stirring occaisionally. It will then foam and then turn an amber brown color. Then, remove it from the heat.

Next, add sugar to a large frying pan. On medium-low heat, let this melt until it turns a brown caramel-like color.

Add in your browned butter, and whisk this together for about 1 minute. Then, remove the caramel from the heat.

Slowly, pour the heavy whipping cream into the caramel, whisking continuously. Once all the cream has been mixed in and the caramel sauce is smooth, pour it into a jar or bowl, and enjoy!
Nutrition Facts
Brown Butter Salted Caramel Sauce
Amount Per Serving
Calories 249
Calories from Fat 153
% Daily Value*
Fat 17g26%
Cholesterol 47mg16%
Sodium 386mg17%
Potassium 18mg1%
Carbohydrates 25g8%
Protein 1g2%
Vitamin A 573IU11%
Vitamin C 1mg1%
Calcium 14mg1%
Iron 1mg6%
* Percent Daily Values are based on a 2000 calorie diet.