The buzz about a walk in shower
The newest trend in homes these days is the walk in shower. What's all the buzz about them? Are they really worth it? Take a look and find out for yourself.
In an effort to fully disclose, this article contains affiliate links. If you purchase something, I receive a comisssion. For more information, see my Disclosure/Advertising page.
Short story: when my husband and I were first married, we stayed in a fancy hotel and in our room they had a walk-in shower with a waterfall rain head. Ever since then (almost 5 years later), he has loved the idea of a walk-in shower. I was on the fence about it, because I enjoy a nice relaxing bath, but we decided to put one in our new home that is currently being built.
The Pros of a Walk In Shower
The Luxury Factor
This is probably one of the biggest reasons why people opt for a walk in shower or renovate to a walk in shower. All you have to do is simply search walk in shower on Pinterest, and you will most likely fall in love or very strongly like them.
Walk in showers are synonymous for their waterfall shower heads, and it really does look elegant.
I will admit, although our walk in shower isn't completed yet, it will be quite luxurious to take a shower in there. We went with a tile shower and it has a waterfall rain head as well as a body spray (currently haven't picked out the faucets yet, but my husband is a big fan of Delta).
As you can see, my daughter is already in awe of it! Just wait until they have it tiled and then it will surely be a sight to see.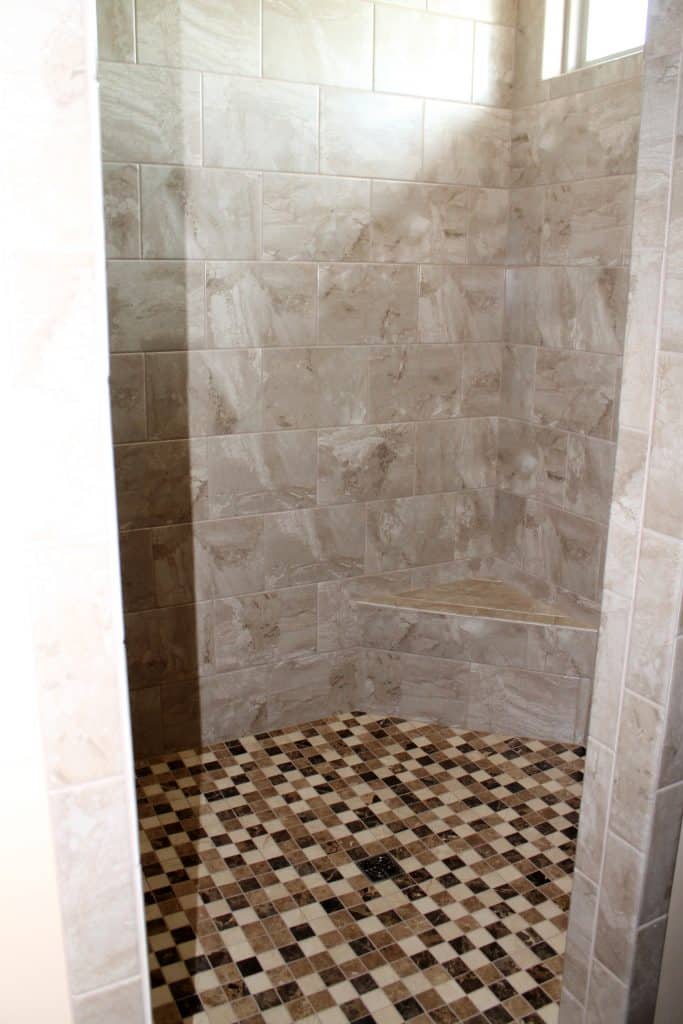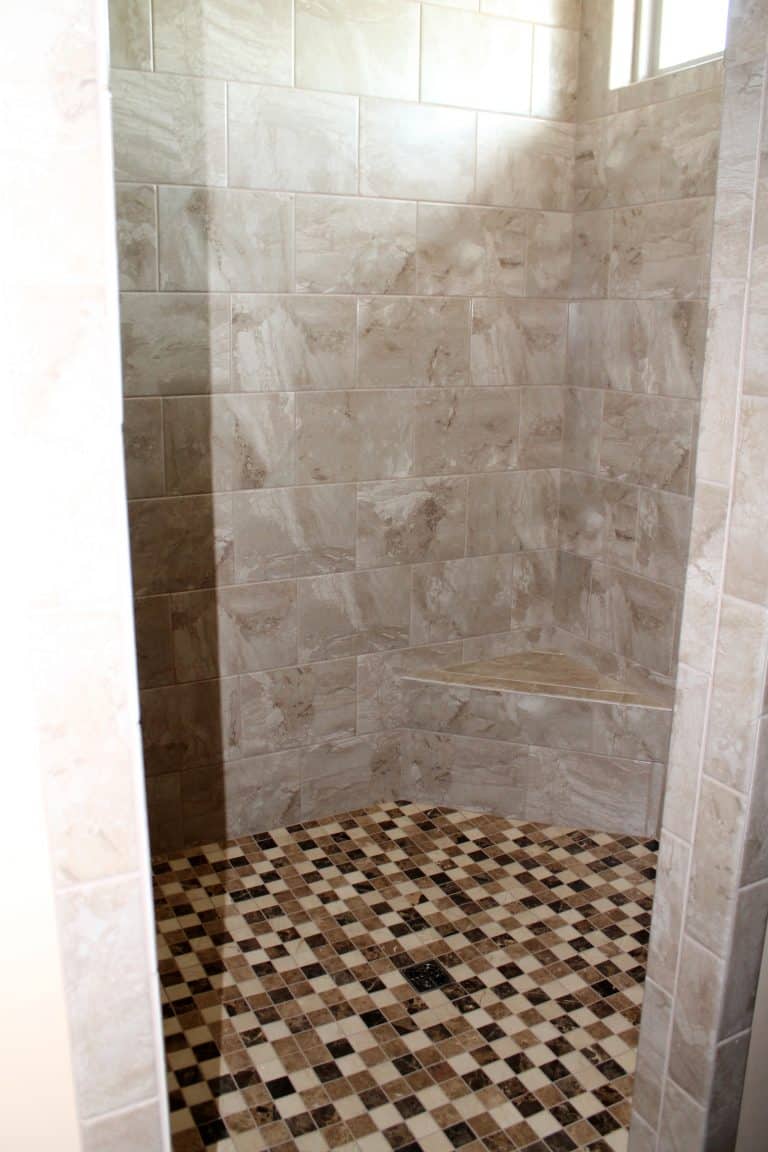 As promised, this is our walk in shower that has been tiled, still no faucets installed yet.
No more shower curtains
While a walk-in shower is luxurious, the thing I liked most about the idea was that we won't have glass doors on it, and no shower curtains. Now that's not to say that all walk in showers have this benefit. Some walk in shower still have glass doors, it's just depends on the look you are trying to accomplish. We live in an area with hard water, even more so when we are on well water at this new house, so having glass doors is a recipe for disaster when it comes to hard water build-up and stains.
Now you will still have to worry about hard water spots depending on the tile you choose, but that's why we went with a tile that wouldn't show it as easily as a glass tile would.
Showers are used more
The majority of people take more showers than they do baths. As this is something that is used so often, it is only natural that people want to enjoy it! Not only that, showers are used more throughout your life, because as you get older it can be harder to get into and out of a bathtub.
The Cons of a Walk In Shower
You will need adequate vents
One of the major downfalls, if you will, is that you need to have a good ventilation system in the bathroom. This is because a lot of walk in showers have a lot of water coming out of them. The steam that escapes the shower can wreak havoc on your drywall and cabinets if the steam cannot vent out properly.
More expensive
Another con of a walk in shower is that it is more expensive than a traditional fiberglass bath/shower combo. This is because of the tiling and labor. Not only that, if you tack on the fact that a lot of walk in showers have multiple sprayers and/or a waterfall shower head, it can quickly become pricey.
So as you can see there are definitely some good things and bad things about having a walk in shower. What's your opinion on a walk in shower? Let me know in the comments below!